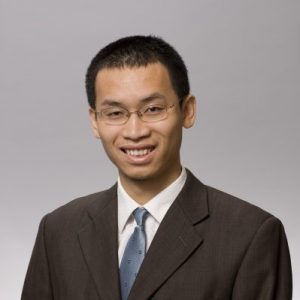 Yuexiao Dong is Associate Professor and Gilliland Research Fellow from the Department of Statistical Science, Fox School of Business, Temple University. Dr. Dong received his Bachelor's degree in mathematics from Tsinghua University. He obtained his Ph.D. from the Pennsylvania State University in 2009.
Dr. Dong's primary research focus is on sufficient dimension reduction and high-dimensional data analysis. His research has been published in statistical journals such as The Annals of Statistics, Journal of the American Statistical Association, and Biometrika. His proposal "New Developments in Sufficient Dimension Reduction" has been funded by the National Science Foundation.
Dr. Dong's other research interests include machine learning and business analytics. His collaborative work has been published in Journal of Machine Learning Research, IEEE Transactions on Information Theory, Pattern Recognition, and Journal of Product Innovation Management. Dr. Dong has served as an Associate Editor for the Journal of Systems Science and Complexity since 2015.