Spring 2015 [below]
Symposium: The Ottoman Empire in a Trans-Imperial World
2:30PM, April 17 (Friday), in the Weigley Room (Gladfelter 914)
Organized and Moderated by Eileen Ryan (History)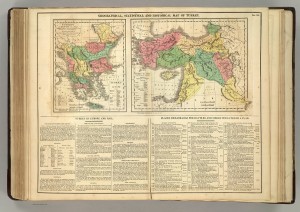 Join a panel of historians as they discuss the Ottoman Empire in the nineteenth century within the international context. How did the Ottoman Empire adapt to a context of inter-imperial competition in an era of European expansion? What can examining the late Ottoman Empire reveal about how small and weak states interpret international law? Bringing an methodologies for the broader realm of international, trans-national, and global historiography.  The event is sponsored by the CHAT and Middle East North Africa Study Group, the Department of History, CENFAD, and the Global Studies Program. The scholarly guests and panelists include Matthew Ellis (Sarah Lawrence), Aimee Genell (Yale), Michael Christopher Low (Columbia), Mostafa Minawi (Cornell), and Vanessa Ogle (UPenn).
Click here for the flyer!
**********
Art in/of the Street: A Public Conversation with Ganzeer and Josh MacPhee 11:00AM, April 8 (Wednesday), in CHAT Lounge (Top Floor, Gladfelter Hall)
This event is sponsored Visual Studies Producing Space Lecture Series at Tyler School of Art, Temple University General Activities Fund, Gthe lobal Studies Program, CHAT and Middle East North Africa Group, and the Dept. of Asian and Middle East Languages and Studies.
Josh MacPhee is a designer, artist, and archivist. He is a member of  the Justseeds Artists' Cooperative (Justseeds.org), the co-author of Signs of Change: Social Movement Cultures 1960s to Now, and co-editor of Signal: A Journal of International Political Graphics and Culture. He co-founded and helps run Interference Archive, a public collection of cultural materials produced by social movements (InterferenceArchive.org). Ganzeer is the pseudonym of an Egyptian artist operating mainly between graphic design and contemporary art since 2007. While he regards Bidoun magazine's description of him as a "contingency artist" as quite accurate, he refers to his own practice as Concept Pop. Al-Monitor.com has placed him on a list of "50 People Shaping the Culture of the Middle East" (2013), and he is also one of the protagonists in a critically acclaimed documentary "Art War" (2014) by German director Marco Wilms. Ganzeer is currently based in Brooklyn, New York. His website is at www.ganzeer.com.
**********
Islamism and the Rise of ISIS: Is the Middle East Exceptional?




2:00PM, April 6 (Monday), in Gladfelter 107




Dr. Shadi Hamid of the Brookings Institution (Washington, D.C.)
This special talk on the Islamic State in the Arab world is co-sponsored by the Global Studies Program, and is free and open to the public.  After Dr. Hamid's remarks, Dr. Sean Yom (political science) will deliver commentary, followed by Q&A with the audience.  Join us at Temple University for an informative talk on a pressing topic of national importance!
Shadi Hamid is a fellow with the Project on U.S. Relations with the Islamic World in the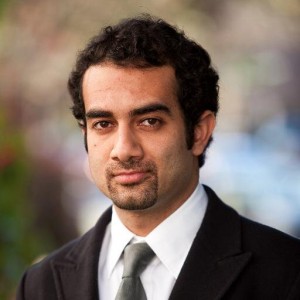 Center for Middle East Policy, and the author of Temptations of Power: Islamists and Illiberal Democracy in a New Middle East (Oxford University Press, 2014). He served as director of research at the Brookings Doha Center until January 2014. Prior to joining Brookings, Hamid was director of research at the Project on Middle East Democracy (POMED) and a Hewlett Fellow at Stanford University's Center on Democracy, Development, and the Rule of Law. Hamid is currently vice-chair of POMED's board of directors, a member of the World Bank's MENA Advisory Panel and a contributing writer for The Atlantic.
See this map for building location, and this link for parking options.  Also see our flyer! 
Fall 2014 [below]
Graffiti and the Current Arab Uprisings: Street Talk or Talk of the Street?
12:00pm, October 8, in 821 Anderson Hall (Women's Study Lounge)
Professor Alexa Firat, Temple University
Professor Firat will discuss the phenomena of graffiti and street art as elements of public discourse in the current Middle East North Africa uprisings.
**********
6pm, October 2 (Thursday), Temple Contemporary Gallery, Tyler School of Art
Artist Emily Jacir: a discussion with the acclaimed artist about her work.
Spring 2014 [below]
5:30PM, 24 April (Thursday), in Walk Auditorium (Ritter Hall)
"In Between" — A Performance and Discussion
Ibrahim Miari, Playwright and Lecturer, Philadelphia

"In Between" is a semi-autobiographical performance about Ibrahim's experience growing up in Israel in a mixed Jewish and Muslim family. Garnering numerous accolades, the play addresses issues of cultural identity, religious conflict, intermarriage, racial profiling, and political tensions between Jews and Arabs in Israel. Ibrahim has performed the play nationally, with recent shows at Michigan State University, Brandeis University, and Skidmore College, among others. He has also performed at international theater festivals.
**********
1:00PM, 9 April (Wednesday), in CHAT Lounge (Gladfelter Hall, 10th Floor)
"A Day in a Woman's Life"—A Reading and Discussion
Bina Sharif, Playwright and Actress, New York City
In celebration of Women's History Month, the MENA group has invited Bina Sharif to Temple University. Ms. Sharif is a ground-breaking playwright, poet, and actress whose work has dealt with Islam, gender, democracy, terrorism, and war. Her one-woman play, Afghan Women, has been continually performed for over 12 years in the US, Europe, and Pakistan. A winner of numerous playwriting awards, Ms. Sharif holds a medical degree from Pakistan and a Master in Public Health degree from The Johns Hopkins University. She will be reading from her latest work, A Day in a Woman's Life, followed by discussion.
**********
12:00PM, 3 February (Mon.), in Anderson Hall 821 (Women's Study Lounge)
"Beyond Gezi: Claiming Places, Voices and Values in Istanbul"
Dr. Meltem Turkoz (Dept. Humanities and Social Sciences, Isik University, Turkey)
This special talk will focus on discussions about value and values among urban initiatives and solidarity groups formed in Istanbul following last summer's protests. Neighborhood park forums were launched immediately after Gezi Park was shut down and became venues for multivocal engagement. Additionally, groups of academics, activists and workers formed "solidarity groups" to protect heritage sites such as the Haliç Shipyards, Yedikule Gardens and Haydarpaşa Station from development. Other place-based initiatives have involved the creation of neighborhood squatter homes and alternative cafes as spaces for gift economies.
Spring 2013 [below]
30 January (Wed.), 12:00pm-1:30pm in CHAT Lounge (Gladfelter Hall, 10th Floor): "Turkey and the Arab Spring" (Co-hosted with Department of Political Science)
Dr. Meltem Müftüler-Baç (International Relations/Jean Monnet Chair, Sabanci University)
A lecture on the role of Turkey in maintaining regional stability in a context of revolutionary change and economic uncertainty.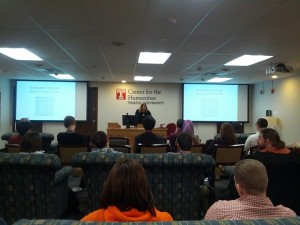 **********
27 March (Wed.), 2:00pm-3:30pm in CHAT Lounge (Gladfelter Hall, 10th Floor): "Breaking the Barrier of Fear: Syrian Refugees Narrate the Uprising"

Dr. Wendy Pearlman (Department of Political Science, Northwestern University)
A public lecture on the emotive mechanisms and historical narratives used by Syrian refugees in Jordan to describe the Syrian civil war, with evidence taken from interview-based fieldwork.

**********
8 April (Mon.), 3:30pm-5:30pm in Anderson Lecture Hall 14: "Brokers of Deceit: How the US has Undermined Peace in the Middle East" (Co-hosted with Department of History and CENFAD)
Dr. Rashid Khalidi (Department of History, Columbia University)
A public talk by Dr. Khalidi of his latest work about American foreign policy in the Arab world.

**********
 10 April (Wed.), Tech Center 111, 2-4pm: "The Economic Dimensions of the Arab Spring"
Mr. Riad al-Khouri (Principal and Senior Economist, DEA Inc., Amman/Washington, D.C.)
A lecture on the impact of political change on the economies of the Arab world, drawing upon examples from both rich oil producers and non-oil producing countries. Q&A to follow.
Spring 2012 [below]
29 February (Wed.), 2:30pm-4:30pm in CHAT Lounge (Gladfelter Hall, 10th Floor): Symposium on Anthropology Abroad Program in Oman for Spring 2013
Dr. Kimberly Williams (Anthropology)
An afternoon of presentations from student researchers from the Department of Anthropology who have conducted fieldwork in Oman on social, spatial, and bioarchaeological history.  The sessions will present scholarly findings as well as introduce potential student participants in the Spring 2013 Study Abroad program.
**********
14-15 March (Wed./Thurs.), 5:30pm-7:30pm in Tuttleman Hall, Room 101: Global Dox Box: Syrian Documentary Film Showings
 Dr. Alexa Firat (Critical Languages)
In solidarity with the recently cancelled Dox Box Film Festival, which will not take place this year due to the worsening violence and warfare in Syria, we will be screening documentary films that would have otherwise been shown.  Similar screenings are taking place at other universities and independent theaters across the country.Films shown include A Flood in Baath Country (Dir. Omar Amiralay, 2003), Silence (Dir. Rami Farah, 2006), Six Ordinary Stories (Dir. Meyar al-Roumi, 2007), and Before Vanishing (Dir. Joude Gorani, 2005).