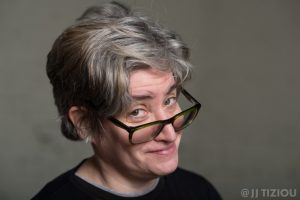 Dr. Amy L. Friedman
Mini Bio: Earned Ph. D. at Goldsmiths College, University of London. Undergrad degree in English and Italian from Bryn Mawr College. Has taught in English departments at: Goldsmiths College, Ursinus College, Philadelphia University (now called Jefferson), Bryn Mawr College, and since 2009 at Temple University in Philadelphia. Awarded Thomas J. Watson Foundation Fellowship after undergrad, for independent research abroad; studied women's political and suffrage-era theater, mostly in Great Britain. Lived in London for 12 years after finishing Watson Fellowship, working in theater and arts administration. (Young People! Go travel and study abroad!) Has published and presented many conference papers on Satire, and also on Women Writers of the Beat Generation. Former Board Member of the Beat Studies Association.
Currently Associate Professor, in English, First-Year Writing, and Liberal Arts, Temple University, Philadelphia.
Have I mentioned that my new book came out this year? Postcolonial Satire: Indian Fiction and the Reimagining of Menippean Satire (Lexington Press).
My next project, now underway, is a book on Satire Literacy.
Not-so-fun Fact: My generation completed our entire undergraduate degrees on manual and electric typewriters.
What do you mean, What's a typewriter?