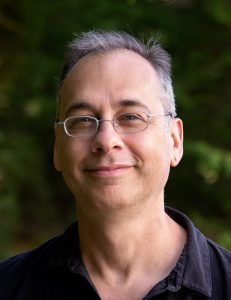 My name is Mark Pollack, and I'm a Professor of Political Science and Law and Jean Monnet Chair at Temple University, where I teach and do research on international institutions, international law, and the politics of the European Union, among other subjects.  I served as the founding Director (2015-2020) of the interdisciplinary Global Studies Program and major at Temple.
Much of my work focuses on the institutions and politics of the European Union, including my first book, The Engines of European Integration (Oxford University Press, 2003), and the more recent Policy-Making in the European Union (co-edited with Helen Wallace and Alasdair Young, Oxford University Press, 2010), and I've recently written about the history of the European Court of Justice, and the EU's putative role as a "Normative Power."  I have also researched and written extensively  about the EU's close yet ambivalent relationship with the United States, including in When Cooperation Fails: The International Law and Politics of Genetically Modified Foods (co-authored with Greg Shaffer, Oxford University Press, 2009), and several edited volumes.
In recent years, my work has focused increasingly on the politics of international law.  I recently co-edited, with Jeffrey Dunoff, a comprehensive volume on the subject, Interdisciplinary Perspectives on International Law and International Relations:  The State of the Art (Cambridge University Press, 2013), as well as writing several articles (with Gregory Shaffer) on the interaction of hard and soft law, and soft law in international security.  I am currently working on several related projects, including a comparative study of international judicial practices (with Dunoff), the lessons of international law for international relations scholars (also with Dunoff), and an ongoing project on the United States' ambivalent relationship to international law.
Before coming to Temple, I was an Associate Professor of Political Science at the University of Wisconsin-Madison, and a Visiting Professor and Senior Research Fellow at the European University Institute, in Florence, Italy.  In 2009, I was named by the European Union as a Jean Monnet Chair ad personam.