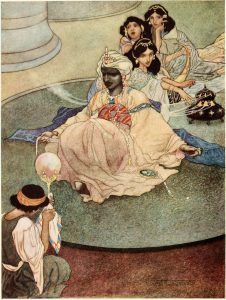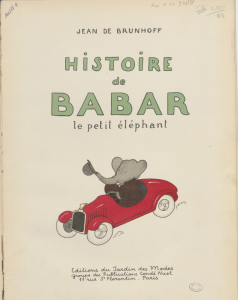 Wednesday, March 24th, Noon  EDT.
Tune in to hear two narrated stories by Oscar Wilde and Jean de Brunhoff, with music by Liza Lehmann and Francis Poulenc. Professor Charles Abramovic and his Boyer College of Music and Dance students will provide the piano parts, with narration by Melanie Julian.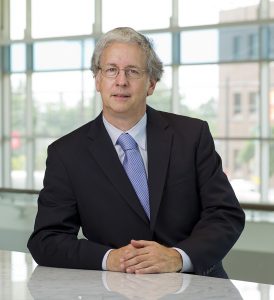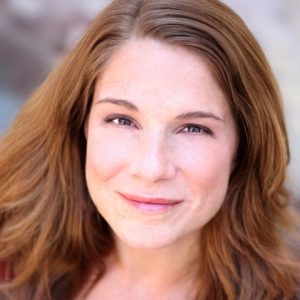 This program will be presented via Zoom. On the day of the program, use this link to join: https://temple.zoom.us/j/92102340144.
All programs are open to all.  Registration is encouraged.
Program
The Happy Prince ……………………………………...Liza Lehmann (1862–1918) Story by Oscar Wilde.
The Story of Babar, the Little Elephant ……………………………….Francis Poulenc (1899–1963) Text by Jean de Brunhoff, translation by Nellie Rieu.
About the Artists
MELANIE JULIAN joined the Temple University in 2008 and is currently an Associate Professor at the School of Theater, Film and Media Arts. Prior to her move to Philadelphia, she had been a member of the acting faculty at the University of California at Davis, where she headed the voice
and speech curriculum for the undergraduate and graduate acting programs. She has been an Associate Teacher of Fitzmaurice Voicework since 2004; she was a member of the fourth class to be certified in this vocal training technique. She worked for three years as the National Coordinator for the Fitzmaurice Voicework Teacher Training Program, and she served as Secretary for the international Voice and Speech Trainers' Association (VASTA). In 2014 she deepened her studies in Voice by traveling to the Centre Artistique International Roy Hart, where she spent time studying Voice with Roy Hart's esteemed teachers. Melanie is a member of the Actors' Equity Union, and has performed as an actor in New York, Minneapolis, Milwaukee, Sacramento, Philadelphia, and Pittsburgh with such groups as the Minnesota Orchestra, Soho Playhouse, the Pittsburgh Public Theater, the Mondavi Arts Centre, Mauckingbird Theatre Company and many others. Since arriving in Philadelphia she has also been an active member of the theater community as a voice and dialect coach having worked frequently in that capacity with The Philadelphia Theatre Company, Arden Theatre Company, Theatre Exile, People's Light & Theatre Company, and several others. Most recently she appeared in Philadelphia's first live professional theater production since the pandemic began, Samuel Beckett's Rockaby, produced by EgoPo Classic Theater.
CHARLES ABRAMOVIC has won critical acclaim for his international performances as a soloist, chamber musician, and collaborator with leading instrumentalists and singers. He has performed a vast repertoire not only on the piano, but also the harpsichord and fortepiano. Abramovic made his solo orchestral debut at the age of fourteen with the Pittsburgh Symphony. Since then he has appeared as soloist with numerous orchestras, including the Baltimore Symphony, the Colorado Philharmonic, the Florida Philharmonic, and the Nebraska Chamber Orchestra. He has given solo recitals throughout the United States, France and Yugoslavia. He has also appeared at major international festivals in Berlin, Salzburg, Bermuda, Dubrovnik, Aspen and Vancouver. Abramovic has performed often with such stellar artists as Midori, Sarah Chang, Robert McDuffie, Viktoria Mullova, Kim Kashkashian, Mimi Stillman, and Jeffrey Khaner. His recording of the solo piano works of Delius for DTR recordings has been widely praised. He has recorded for EMI Classics with violinist Sarah Chang, and Avie Recordings with Philadelphia Orchestra principal flutist Jeffrey Khaner. Actively involved with contemporary music, he has also recorded works of Milton Babbitt, Joseph Schwantner, Gunther Schuller and others for Albany Records, CRI, Bridge, and Naxos.
Abramovic has taught at Temple since 1988 and serves as Chair of Keyboard Studies at the Boyer College of Music and Dance. He is an active part of the musical life of Philadelphia, performing with numerous organizations in the city. He is a core member of the Dolce Suono Ensemble and performs often with Network for New Music and Orchestra 2001. In 1997 he received the Career Development Grant from the Philadelphia Musical Fund Society, and in 2003 received the Creative Achievement Award from Temple University. His teachers have included Natalie Phillips, Eleanor Sokoloff, Leon Fleisher, and Harvey Wedeen.