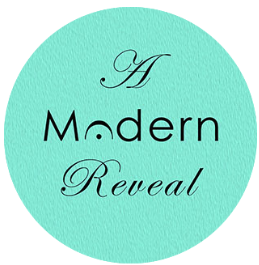 A Modern Reveal
An Eclectic Compilation of Vocal Music by Women Composers, 1560-present
Wednesday, October 30, Noon
Charles Library Event Space
Light refreshments served. Boyer recital credit given.
Historiography has marginalized the contributions of women in many spheres of endeavor, and musical composition is no exception. Even as the names of contemporary female musicians found their way into eighteenth-century lexicons, e.g., Johann Gottfried Walther's Musicalisches Lexicon (Leipzig, 1732), entries for famous opera singers far surpassed those of composers. This lack of representation alludes to social expectation and bias: women could thrive in the world of music by filling roles deemed appropriate to their gender. In the light of such social constraint, the legacy of women composers is remarkably rich. Our upcoming concert will showcase many of these little-known compositions, delivering them from the margins to the fore.
Given in collaboration with A Modern Reveal, the program features sixteen songs by fifteen different composers, some of whom will no doubt be familiar to music scholars and enthusiasts: among those representing the early baroque is Francesca Caccini (1587-1646), an employee of the Medici family who is recognized as the first woman to compose opera; the formidable composer-pianist Clara Schumann (1819-1896), who was dubbed "Queen of the Piano" in the age of Romanticism; Amy Beach (1867-1944), the first American woman to achieve distinction as a composer of large-scale art music; and the prolific Libby Larsen (b. 1950), whose catalog comprises more than 400 works, including several operas.
The content of the program spans more than four hundred years; as a result, there is great variety in material both lyrical and musical. The duet "Il gondoliere," by Maria Malibran (1808-1836), belongs to the genre known as the barcarole (It. barcarola). The traditional song of the gondolier, the barcarole (6/8 time signature) depicts the lilting motion of the iconic vessels that traverse the waters of Venice. Another example is the Lied "Verlust" (Loss), a setting of the poem "Und wüssten's die Blumen" (If the Little Flowers Knew) by Fanny Hensel (1805-1847). Hensel largely evades the tonic and closes the song with an unresolved dominant, reflecting the inconsolable anguish of Heinrich Heine's text. Finally, a rendition of "I'm Nobody" will offer the listener a blend of modern music and nineteenth-century wit. Lori Laitman (b. 1955) composed the bouncy and comical setting, part of a cycle entitled Four Dickinson Songs (1996). In short, the stylistic diversity of this program ensures something for everyone.
We invite you to join us on Wednesday, October 30, for this special celebration of women composers. We also encourage you to visit https://www.amodernreveal.com/ to learn more about the women featured in the program.
Consult the following sources for more information:
Frasier, Jane. Women Composers: A Discography. Detroit, MI: Information Coordinators, 1983.
Jezic, Diane Peacock. Women Composers: The Lost Tradition Found. New York: Feminist Press at the City University of New York, 1994.
.Marrazzo, Randi, ed. The First Solos: Songs by Women Composers. Bryn Mawr, PA: Hildegard Pub. Co., 2000.
Marrazzo, Randi, and Nicole Leone.  A Modern Reveal: Songs and Stories of Women Composers.  18 Oct. 2019, www.amodernreveal.com/
Pendle, Karin, ed.. Women in Music: A History. Bloomington, IN: Indiana University Press, 2001.
Rodgers, Stephen. "Fanny Hensel's Lied Aesthetic." Journal of Musicological Research 30, no. 3 (2011): 175-201.
Schleifer, Martha and Sylvia Glickman. Women Composers: Music through the Ages. New York: G.K. Hall, 1996. https://librarysearch.temple.edu/catalog/991000427089703811
Tick, Judith, Margaret Ericson, and Ellen Koskoff. "Women in music." Grove Music Online. 2001; Accessed 17 Oct. 2019. https://www-oxfordmusiconline-com.libproxy.temple.edu/grovemusic/view/10.1093/gmo/9781561592630.001.0001/omo-9781561592630-e-0000052554.
(Note: Grove Music Online contains entries for all of the composers mentioned in this article.)
Gary Sampsell is a second-year PhD student in the Music Studies program at Boyer College. His research interests include the musical culture of baroque-era Saxony and Austro-German reception of early music in the nineteenth century.