Temple University Library's award-winning noontime concert series, Beyond the Notes, proudly announces its fifth season!
All concerts are held in Paley Library Lecture Hall.
Light refreshments served. Boyer recital credit given.
Mark your calendars!
---
Wednesday, September 26, 2018
Couperin Birthday Celebration!
12:00pm – 12:50pm
Usher in the new school year with a celebration!  What kind of celebration?  A 350th birthday celebration for François Couperin!  Early keyboard professor, scholar, and harpsichord artist Joyce Lindorff will lead us in a birthday celebration with beautiful music by this eminent composer.  Birthday cake will be provided.
---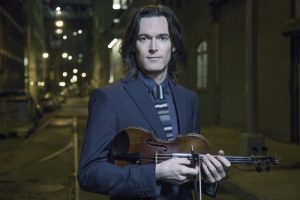 Zach Brock, Boyer Artist in Residence Jazz Violin
Tuesday, October 23rd, 2018
12:00pm – 12:50pm
Grammy award winner, Boyer Artist in Residence, Zach Brock, "the pre-eminent improvising violinist of his generation", evokes the spirit of John Coltrane, Bela Bartok, and Jimi Hendrix. Experience the creativity of this amazing musician!
---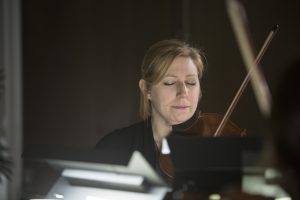 Early Music led by Shannon Merlino
Wednesday, November 14, 2018
12:00pm – 12:50pm
Be transported to another place and time while doctoral student Shannon Merlino leads a group of fellow musicians and colleagues
in presenting early music at the library.
---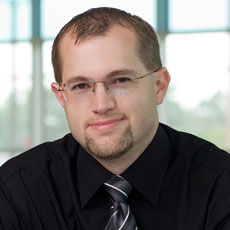 Temple University Percussion Ensemble, Philip O'Banion, director
Wednesday, December 5, 2018
12:00pm – 12:50pm
Need to chill for an hour during finals? The Temple Percussion Ensemble will rock the library, guaranteed!
---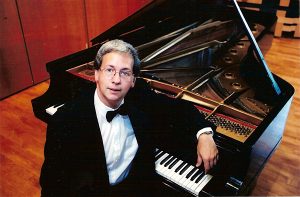 Piano Studio of Charles Abramovic
Wednesday, February 6th, 2019
12:00pm – 12:50pm
Always a favorite, as Charles Abramovic joins his students in performing for the library audiences. Come to see and hear these amazing students perform!
---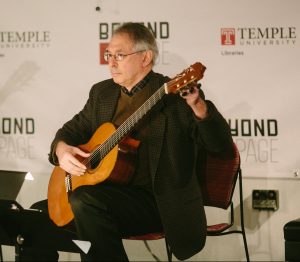 Guitar Studio of Allen Krantz
Wednesday, February 27th, 2019
12:00pm – 12:50pm
What can be more beautiful than the music of a guitar?  How about two or three guitars playing together! Join us as the talented guitar students of Allen Krantz share their beautiful music!
---
Beyond the Notes thanks Temple University Libraries and the Boyer College of Music and Dance for their support of this series.
Relax. Refresh. Renew. Enjoy!