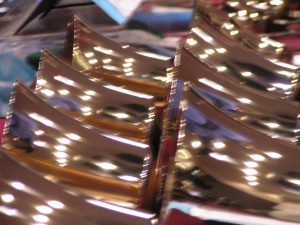 Ring in the New Year!
Wednesday, January 25th
12:00pm – 12:45pm
Paley Library Lecture Hall
Begin the New Year with a festive musical celebration!
On Wednesday, January 25, Paley Library's Beyond the Notes concert series will be proud to present professors of piano Clipper Erickson, Charles Abramovic and Joyce Lindorff, joined by Risë Kagan-Erickson on bells, and flutist Martha Alford in performance of music for bells and piano music inspired by the sounds of bells. This concert features music by composers whose names may be unfamiliar, even among those who are otherwise familiar with classical music, including some contemporary composers; accordingly, introductions to a series of multi-talented individuals are in order.
Featured Composers
Nathaniel Dett (1882-1943), or Robert Nathaniel Dett, was born in Ontario but by activity can rightly be called an African American composer. He was the first graduate of African heritage to receive a degree from Oberlin College, where he studied both piano and composition; he continued his studies at the Eastman School of Music. Possessing a literary side in addition to a musical one, he wrote in favor of the use of African American folk music as a basis for serious artistic composition. His legacy primarily rests in his music for the piano and in the field of choral music.
Cyril Scott (1879-1970) was born in England but first studied in Frankfurt, Germany. It was here he not only honed his musical skills but also absorbed the whole artistic culture of the time; he met the poet Stefan George (1868-1933), whose writings stirred in him a poetic impulse of his own. In addition to music and poetry, Scott also left behind paintings. The work we will hear, Carillon, is an evocation on the piano of that instrument. The carillon is a large collection of bells, typically in a church or specifically made for independent use, connected to a keyboard-like mechanism to be played by the closed fists.
Organist and composer Michael Helman currently serves as Director of Music at Faith Presbyterian Church in Cape Coral, FL. In addition to his performances on his instrument, he is a composer for organ choir, and handbells. He is a graduate of Lebanon Valley College and West Chester University.
Kevin McChesney is a graduate of University of Colorado at Boulder. He has significant experience as a church music director and in the world of handbells, as editor for the Jeffers Handbell Supply and RingingWord catalog and directing handbell ensembles.
Arnold Sherman is a resident of Tyler, TX. He founded and directs the East Texas Handbell Ensemble and has led workshops and festivals in both the handbell and choral fields. He has numerous works for handbells, choir, piano, and instrumental ensembles.
Rounding off the concert is a series of more familiar names. Franz Liszt (1811-1886), perhaps the most celebrated pianist of the nineteenth century, composed Les cloches de Genève (The Bells of Geneva) as part of the first, "Swiss" year of his Years of Pilgrimage, explicitly designating it a nocturne, a piece meant to evoke the night. Maurice Ravel (1875 – 1937) composed the suite Miroirs in honor of some of the members of a group of musicians and artists known as Les Apaches, each individual piece dedicated to one member. The final piece, "La Vallée des Cloches," ("The Valley of the Bells") uses the entire range of the piano to imitate the effect of countless bells sounding. "The Great Gate of Kiev," the final piece from Modest Mussorgsky's (1839 – 1881) Pictures at an Exhibition, depicts a design for a gate modeled after old Slavic helmets (Ravel's celebrated orchestration of the whole set of pieces calls for bells in its conclusion).
Our Performers!
Charles Abramovic has won acclaim for his international performances as a soloist, chamber musician and collaborator with leading instrumentalists and singers, including Sarah Chang, Robert McDuffie, Viktoria Mullova, Kim Kashkashian, Mimi Stillman and Jeffrey Khaner. He has appeared as soloist with numerous orchestras, including the Pittsburgh Symphony, Baltimore Symphony, Colorado Philharmonic, Florida Philharmonic and Nebraska Chamber Orchestra, and at major festivals in Berlin, Salzburg, Bermuda, Dubrovnik, Aspen and Vancouver. His recordings include piano music of Delius for DTR, chamber music on EMI and Avie, and contemporary works on Albany, CRI, Bridge and Naxos. Dr. Abramovic is a member of the Dolce Suono Ensemble and performs often with Network for New Music and Orchestra 2001. Since 1988 he has taught at the Boyer College, where he is now Professor of Keyboard Studies. Dr. Abramovic is a graduate of Curtis and Peabody, and received his doctorate from Temple. His teachers included Natalie Phillips, Eleanor Sokoloff, Leon Fleisher and Harvey Wedeen.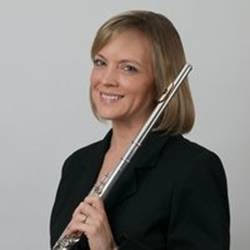 Martha Alford holds a Bachelor of Music Education degree from Houghton College and a Master of Flute Performance from the U. of Idaho. An adjunct faculty member at Eastern U., Martha taught music history, Basic Experiences in Music and flute at Lancaster Bible College, directed the concert bands at Delaware County Christian School, and the orchestra at The Baldwin School. She taught general and instrumental music at Westminster Academy of Coral Ridge Presbyterian Church (Fort Lauderdale). and in the South Colonie School District  (Albany). Martha played principal flute with the Washington Idaho Symphony, the Gold Coast Opera,  Florida Symphonic Pops, Florida Wind Symphony and the New York State Band Director's Association Intercollegiate Band. After winning a collegiate orchestral competition, she soloed with the Spokane Symphony. She studied with Gary Schocker, David Cramer, Kimberly Reighley, Christine Nield, John Oberbrunner, Richard Hahn and Joanna Bassett, and has performed in masterclass with Bonita Boyd and James Galway. Ms. Alford is the founder and conductor of Philadelphia Bronze, an advanced auditioned community handbell ensemble. She travels the country as handbell clinician and especially enjoys mentoring new directors.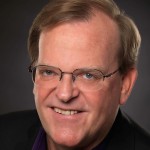 Clipper Erickson made his debut as a soloist with the Young Musicians Foundation Orchestra at age nineteen in Los Angeles. After studies at Juilliard, Yale and Indiana University with the renowned British pianist John Ogdon, his interpretations began earning prizes at international competitions including the Busoni, William Kapell, and the American Pianists Association. He has performed as a soloist with orchestra and as a recitalist in venues such as the Kennedy Center in Washington, D.C., and Weill Recital Hall at Carnegie Hall.  His powerful performances of the great classical repertoire have been described as "colorful," "powerful" and "exciting." In January 2016, Gramophone UK honored Clipper's disc of the complete piano music of African descent composer Nathaniel Dett, as an editor's choice, writing: "this historically and musically important release not only fills a crucial catalogue gap but sets reference standards."  American Record Guide agreed: "Erickson is simply a fabulous pianist, the perfect guide to Dett." He teaches at Westminster Conservatory in Princeton and Temple University.
Risë Kagan-Erickson first learned of bell-ringing from her mother, a member of the Cornell University Chimes. She received a BA in Music Therapy from Montclair State University in New Jersey and first rang handbells at the church at which she sang in the late '70's. In the mid '90's she was a singer, handbell soloist and handbell choir director in Germany. In 2006 she settled in Bucks County, PA and is involved various church ministries and is a founding member of Philadelphia's Main Line Ringers.  Several sets of bells will be used in this concert. Primarily these will be a ten-year-old set of Schulmerich Bells, manufactured since 1935 in Bucks County. A set by Dutch manufacturer Pettit & Fritsen operating only from 1950-1990 will briefly appear. Finally, we will also hear Belleplates from the UK.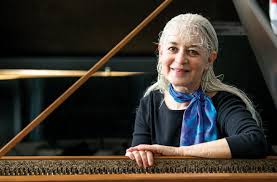 Joyce Lindorff is Professor of Keyboard Studies at the Boyer College, where she has taught for 19 years. She has concertized in the US, Europe, Russia, Japan and China, receiving solo recitalist awards from the National Endowment for the Arts and the Pro Musicis Foundation.  The NY Times wrote of a solo recital, "brilliant music, brilliantly played." Ensemble performances include Hesperus, Tempesta di Mare, Newberry Consort and Waverly Consort.  In New York she performed as keyboardist with  the NY Philharmonic and Orchestra of St. Luke's. Dr. Lindorff earned degrees at Sarah Lawrence (BA), U. of Southern California (MM), and Juilliard (DMA). She began her teaching career at Cornell, later holding Fulbright Professorships in Taiwan and China, where she is honorary professor at the Shanghai and China Conservatories. She has recorded for Titanic, Centaur, CRI, Serenus, Digitech, BCM&D, and Paladino. Her teachers included Albert Fuller and Igor Kipnis (harpsichord); and Brooks Smith, Edith Oppens, Aube Tzerko and Johana Harris (piano).
******************************
Special thank you to Joyce Lindorff for arranging this concert!
Beyond the Notes is supported by the Boyer College, Temple University Libraries, and the Presidential Humanities and Arts Research fund.
Robert Pegg is a doctoral candidate in the music composition program at the Boyer College. His advisor is Dr. Maurice Wright.
Anne Harlow is research librarian for music, dance and theater at Temple University, and curator of the Beyond the Notes concert series.