Johann Sebastian Bach's  Coffee Cantata
Anais Naharro-Murphy, soprano
Matthew Lulofs, baritone
Brandon McShaffrey, director
Wednesday, December 14th
12:00pm – 12:45pm
Paley Library Lecture Hall
Come for the fun! Come for the coffee!  (…and pastries!)
Boyer recital credit given.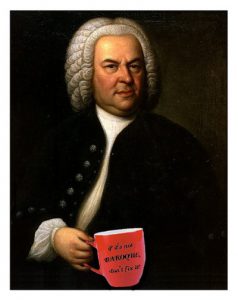 On Wednesday, December 14, 2016, Paley Library's Beyond the Notes concert series is happy to present Johann Sebastian Bach's (1685-1750) Schweigt stille, plaudert nicht, BWV 211, better known as the Coffee Cantata, in a performance featuring Anais Naharro-Murphy and faculty and graduate students of the Boyer College of Music and Dance.
The term "cantata" came about to describe a "sung" piece of music, in contrast to a "played" (instrumental) piece which came to be called a sonata. It is most associated with multi-movement works for vocal and instrumental ensembles and soloists used for church services, and no more famous examples of the genre exist than those of Bach. Throughout his career, Bach composed over two hundred cantatas, overwhelmingly for church use but also numerous secular cantatas. Many of these were in honor of particular members of the nobility; the Coffee Cantata has somewhat humbler origins. The Leipzig coffeehouse of Gottfried Zimmermann frequently hosted one of many amateur, middle-class musical associations in German-speaking Europe known as a Collegium Musicum. Their concerts were so popular that Zimmermann needed to charge neither for the use of his property nor for attendance, coffee purchases being sufficient to recoup his expenses.
The plot of the Coffee Cantata centers on an overbearing father reproaching his daughter for what he perceives as a coffee addiction. His threats – he won't let her leave the house, he won't buy her fashionable new clothing or pretty ribbons for her hat – amount to nothing; she would accept them all for her three glasses of coffee a day. Only when she is threatened with difficulty finding a husband does she relent – on condition that her husband will be contractually obligated to let her have her fill of the drink. Nor was this imagined father alone in his concern; no less a figure than Frederick the Great felt the need to offer his opinion on the popular new beverage: "It is disgusting to notice the increase in the quantity of coffee used by my subjects, and the like amount of money that goes out of the country in consequence. My people must drink beer" (Mark Pendergast, Uncommon Grounds, 2010, p. 11).
Beyond the Notes is supported by the Boyer College, Temple University Libraries, and the Presidential Humanities and Arts Research fund.
---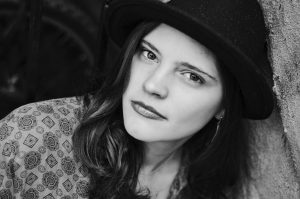 Spanish-American soprano Anaïs Naharro-Murphy enjoys performing a diverse repertoire ranging from the Renaissance to contemporary works in opera, song, and ensemble pieces. Performances in 2016-2017 include Naked in the Garden at the Philadelphia Fringe Festival, Vocalissimus with Temple University's New Music Ensemble, and Schumann's Dichterliebe with pianist Timur Mustakimov.  As an avid recitalist and concert soloist, Anaïs has recently premiered and pioneered many contemporary compositions. Opera roles include: Lucio Cinna with Temple Opera, Despina with Concert Opera of Philadelphia, 1st Lady/Papagena with Annex Theatre, La Fée and Mercure with Bel Cantanti, Adina and Suor Genovieffa with La Musica Lirica, Emmie with Hexacollective, Countess Ceprano/Page with Baltimore Lyric Opera, and Gretel with Little Patuxtent Opera Institute. More information at www.anaisnaharromurphy.com.
Baritone Matthew Lulofs has been praised for his "aptly lush and unctuous tone" by Steven
Winn of San Francisco Classical Voice. In the 2015–2016 season, he performed Nardo in
Mozart's 
La Finta Giardiniera 
with Temple University Opera and Belcore in 
L'elisir d'amore
with Opera Libera. This fall, Matthew looks forward to singing with the Philadelphia Opera
Chorus in Puccini's Turandot. 
Matthew earned his B.M. from the San Francisco Conservatory of Music in 2014, and
recently completed his M.M. at Temple University's Boyer College of Music and Dance
where he studied under Dr. Marcus C. DeLoach.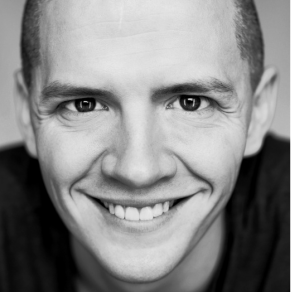 Brandon McShaffrey assistant professor at Temple University, is a Philadelphia freelance Director/Choreographer. He serves as the Producing Director at Mauckingbird Theatre Company. Locally, he has also worked at Drexel University, Villanova University and The Boyer College of Music as well as Hedgerow Theater, Act II Playhouse, and BCKSEET Productions. He holds a BFA in Musical Theater Performance from Roosevelt University's Chicago Conservatory of Performing Arts, and an MFA in Directing from Temple University.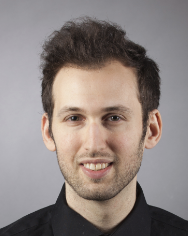 Benjamin Katz has performed as a harpsichordist since 2001, playing early and contemporary music. He studied harpsichord with Arthur Haas in NYC, with Lisa Crawford and Webb Wiggins at Oberlin Conservatory, and with Peter Sykes at Longy School of Music of Bard College. He has performed with A Far Cry chamber orchestra, Musical Offering baroque ensemble, and the Harvard Baroque Orchestra. He has commissioned new works for harpsichord from composer Steven Long, with pieces premiered at ISSUE Project Room (NYC) in 2005 and 2009. Katz was a recipient of the Frank Huntington Beebe Fund award in 2013-14. He spent the year in London as an Early Career Research Associate at the Institute of Musical Research, University of London, studying partimento manuscripts in the British Library. Recent projects include a solo harpsichord recital at Fenton House (London, UK) and a French baroque concert at the Queens College Baroque Opera Workshop (NYC) in collaboration with soprano Julianne Baird, violinists Dongmyung Ahn and Kaitlyn Goddard, lutenist Deborah Fox, harpist Christa Patton, viola da gambist Lisa Terry, and commedia dell'arte practitioner Antonio Fava. He has been based in Philadelphia since 2015.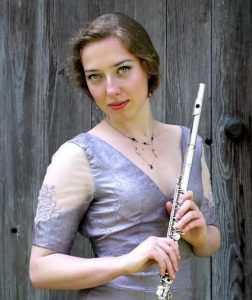 Chelsea Meynig, flutist, recently graduated from Temple University with her Masters Degree where she studied with Mr. David Cramer, associate principal flute with the Philadelphia Orchestra. At Temple she played principal flute in the Temple Symphony Orchestra, and was section leader with the Temple University Wind Symphony, in addition to playing with the New School Woodwind Quintet. In 2014 Chelsea graduated from Shenandoah Conservatory in flute performance where she studied with Mr. Jonathan Snowden, one of Britan's première flute players, as well as Dr. Frances Lapp Averitt. Chelsea was principal flute with the Shenandoah Conservatory Symphony Orchestra from 2012-2014. She has played principal flute abroad on tour and in Carnegie hall with various orchestras. Chelsea teaches at several institutions around Philadelphia, including the Nelly Berman School of Music, and Tune Up Philly.  Chelsea, as both a performer and a teacher– believes that Hans Christian Anderson had it right in saying,  "When words fail music speaks." 
Eleanor Heisey, violin, graduated from the Blair School of Music, Vanderbilt University with a BM in performance and is pursuing a master's in music education at Temple University.  She has taught privately, as a faculty assistant with Elizabeth Faidley of the Manhattan School of Music, and as leader of the strings program at the Sistema Nacional de Educación Musical in Liberia, Costa Rica. In 2015, she taught strings and assisted in the preparation and planning for SiNEM's National Children's Orchestra. Eleanor is fluent in Spanish and enjoys Mexican folkloric dance.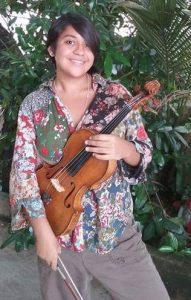 Rosa Ortega Iannelli, violist, started her musical studies on the violin when she was 5 yeas old with her mother Rosalyn Iannelli, assistant principal cellist of the Puerto Rico Symphony Orchestra. At age 8 she decided to switch to the viola to complete the family chamber music group, and has been dedicated to the instrument even since. She studied in the Preparatory Program of the Conservatory of Music of Puerto Rico for 8 years before moving to Philadelphia in 2014 to continue her music studies. She is currently in her third year at Temple University, majoring in Viola Performance. She has attended various music festivals, both in Puerto Rico and the continental US, and was a membr of the National Youth Orchestra of the United States of America for its 2014 residency and tour.
A native of Baltimore, Maryland, cellist Elliot Mallard enjoys an activecareer as a chamber musician, soloist, and diverse recording artist. A graduate of the Juilliard School, he trained under David Soyer, Timothy Eddy, and Darrett Adkins as a Bidù Sayão scholar. Concert appearances include performances as soloist with the UMBC orchestra, Peabody Sinfonietta, The National Music Festival Orchestra, and Ensemble Du Monde. In addition to his classical activities, he is in demand as a recording artist and performer of popular music, touring with world renowned artists such as Emmy-Award winning violinist, Damian Escobar and his quartet. Currently, Elliot Mallard resides in Philadelphia, Pennsylvania where he is pursuing his graduate studies under Jeffrey Solow at the Boyer College of Music, Temple University.
**********
Beyond the Notes is graciously supported by the Boyer College, Temple University Libraries, and the Arts and Humanities Research Center of Temple University.
---
Read & hear more!
Bach
Bach, Johann Sebastian. Secular cantatas [electronic resource] : BWV 210-211 / composed by Johann Sebastian Bach ; conducted by Helmuth Rilling ; Bach-Collegium Stuttgart. [S.l.] : Hänssler, 1998.
Bach, Johann Sebastian.  Kaffee-Kantate. Vocal score. Kantate Nr. 211 : Schweigt stille, plaudert nicht : (Kaffeekantate) : BWV 211 / Bach ; [Klavierauszug von Siegfried Petrenz]. Wiesbaden : Breitkopf & Härtel, c2005. Paley Stacks, M1529.B22 K3 2005
Bach Cantatas Website. 2000-2016. Accessed Sept. 14, 2016.
Gardiner, John Eliot. Bach : music in the castle of heaven / by John Eliot Gardiner. New York : Alfred A. Knopf, 2013. Paley Stacks, ML410.B1 G34 2013
Whitaker, W. G. The cantatas of Johann Sebastian Bach, sacred and secular. London, New York, Oxford University Press, 1959. Paley Stacks, ML410.B13W5
Coffee
Pendergrast, Mark. Uncommon grounds : the history of coffee and how it transformed our world / Mark Pendergrast. New York, NY : Basic Books, c1999. Paley Stacks, HD9199.A2 P464x 1999
The thinking space [electronic resource] : the café as a cultural institution in Paris, Italy and Vienna / edited by Leona Rittner, W. Scott Haine, Jeffrey H, Jackson. Farnham, Surrey ; Burlington, VT : Ashgate Publishing Company, 2013.
Weinberg, Bennett Alan. The world of caffeine : the science and culture of the world's most popular drug / Bennett Alan Weinberg, Bonnie K. Bealer. New York : Routledge, 2001. Paley Stacks, QP801.C24 W45 2001
Robert Pegg is a doctoral candidate in the music composition program at the Boyer College. His advisor is Dr. Maurice Wright.