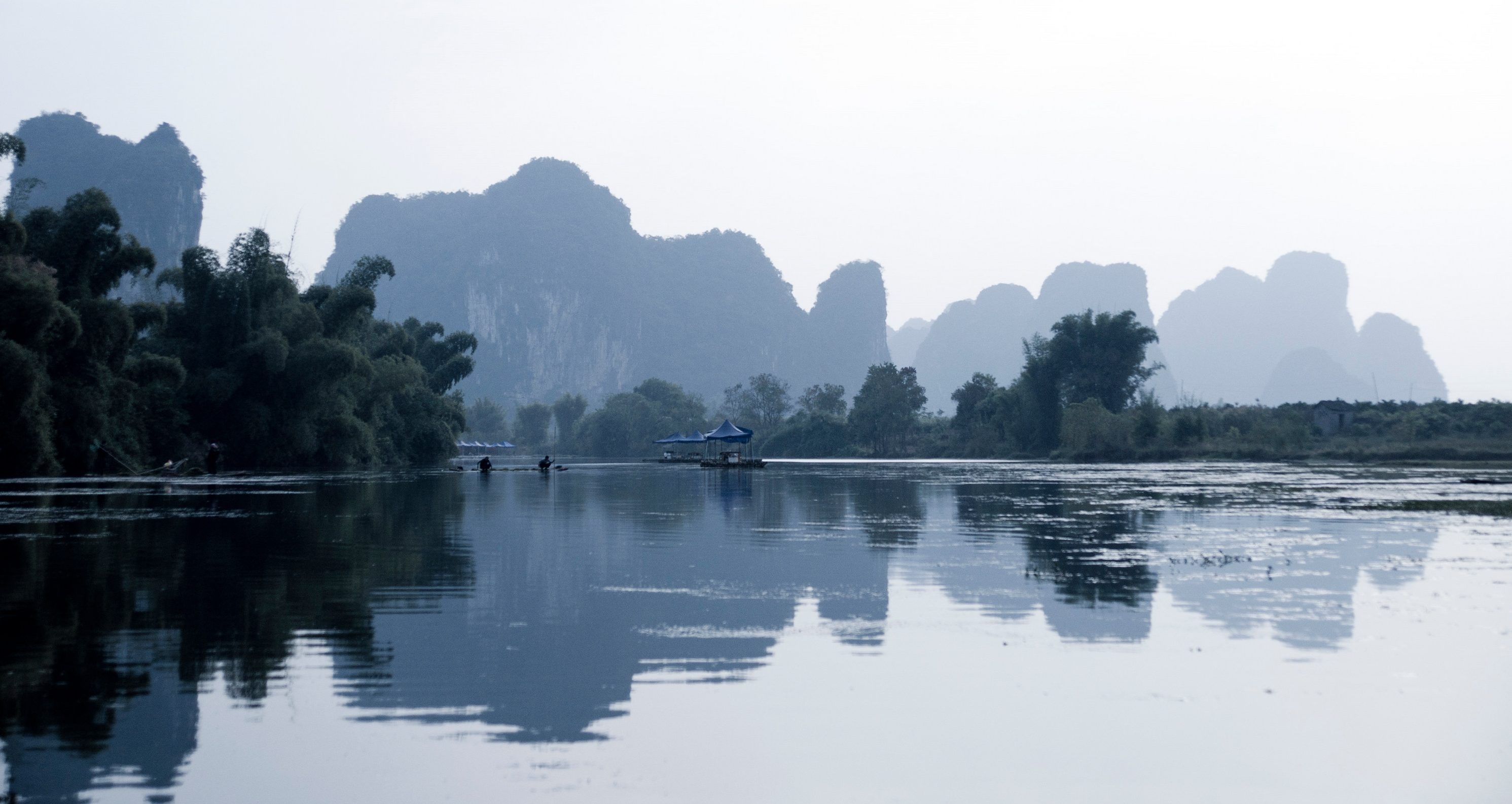 Beyond the Notes : Temple Library's Noontime Concert Series
presents
The Butterfly Lovers' Concerto
Performed by violinist Millie Bai and pianist Joy Bai.
Wednesday, September 28th, 12:00pm – 1:00pm
Paley Library Lecture Hall (Ground Floor)
Light refreshments served. Boyer recital credit given.
---
Beyond the Notes, Temple Library's noontime concert series, is thrilled to open the season with a performance of the beautiful Butterfly Lovers' Concerto by violinist Millie Bai accompanied on the piano by her sister, Joy Bai.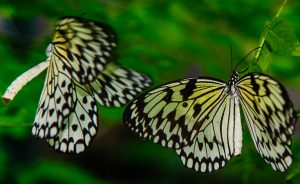 The ancient Chinese story of the Butterfly Lovers, or Liang Zhu (梁祝), is sometimes considered the Chinese Romeo & Juliet. As with most ancient legends, a number of variations exist, but the basic story takes place during the Eastern Jin dynasty (265-420 AD). The young girl Zhu Yingtai (祝英台) disguises herself as a boy so that she can pursue an education, expressly forbidden for women.  She meets Liang Shanbo (梁山伯), a student and scholar at the school, and they become close friends, Liang believing all the while that Zhu is a boy. Zhu falls in love with Liang but keeps her identity secret. Several years later Liang discovers that Zhu is indeed a woman, and he falls in love with her. But sadly, Zhu's family has promised her to another, and she must leave the school.  Liang, heartbroken, contracts a severe illness and dies. On the way to her wedding, Zhu and her entourage encounter strong winds and a storm which prevent her from continuing the journey. Finding out that they were near Liang's grave, Zhu approaches and as she weeps the ground opens and she throws herself into the grave to be with Liang forever. When the grave closes, the spirits of Zhu and Liang emerge as two butterflies never to be separated again.
The beautiful Butterfly Lovers' Concerto by He Zhan-Hao and Chen Gang, although written for a symphony orchestra and solo violin, features Chinese musical elements such as the pentatonic scale, Chinese melodies, and chords. The composers, He Zhan-Hao and Chen Gang, wrote the concerto while they were students at the Shanghai Conservatory. The premier in 1959 was part of the 10 year anniversary celebration of the founding of the People's Republic of China. In the late 1970s, the Butterfly Lovers' Concerto became an emblem for change and China's new openness to western art forms after the restrictive years of the Cultural Revolution. In the version to be performed the orchestral parts are played by the piano.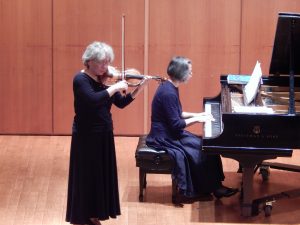 At the age of 17, MILLIE BAI began her self-study of the violin, taking lessons occasionally with professional musicians. Four years into her violin studies, while working full-time as a factory employee under the system at the time during China's Cultural Revolution, she won the 1975 audition for a position in the Shanghai Opera House Orchestra. Due to her factory occupational assignment by the Chinese government Ms. Bai was initially rejected as a member of the orchestra. The audition judges were so impressed with her playing that it was agreed that the opera house would "borrow" her from the local factory to perform with the orchestra, however, without compensation beyond receiving meal tickets. She played with the Shanghai Opera House Orchestra for almost two years until the Cultural Bureau of Shanghai terminated her engagement and ordered her return to the factory. Later, after successfully passing multiple rounds of auditions, Ms. Bai was enrolled in the extension division of the Shanghai Conservatory of Music because, by this time, she had surpassed the maximum age limit for entry into the college division. Two years later, her recorded audition earned her admission to the New School of Music in Philadelphia where she was granted a four-year full scholarship to study with world-renowned teacher and musician, Jascha Brodsky, first violinist of the original Curtis String Quartet. Ms. Bai continued her studies with Mr. Brodsky following the New School's merge with Temple University's Boyer College of Music. Shortly after receiving her Master of Music degree, Jascha Brodsky appointed Ms. Bai as his teaching assistant until his retirement in 1996. In addition to teaching, Ms. Bai regularly performs in recitals with her sister, pianist Joy Bai, and in other chamber music and orchestra concerts.
Find out more – Read!
Dai, Fan. Butterfly Lovers: a tale of the Chinese Romeo and Juliet. Dumont, NJ: Homa & Sekey, 2000.  Paley Stacks PS3554.A2 B87 2000
Idema, Wilt L., ed. and trans. The Butterfly Lovers: the Legend of Liang Shanbo and Zhu Yingtai, four versions, with related texts.  Indianapolis: Hackett, 2010.  Paley Stacks GR335.4 .L53B88 2010
Qingge, Zhao. The Legend of White Snake [and] Liang Shanbo and Zhu Yingtai (The butterfly lovers).  New York: Better Link Press, 2008. Paley Stacks GR335.4 .L68L34 2008
Sieber, P. and Sieber, P. (2009). Butterfly Lovers. In L. Cheng (Ed.), Berkshire Encyclopedia of China: Modern and historic views of the world's newest and oldest global power. Great Barrington, MA: Berkshire Publishing Group. Retrieved from http://search.credoreference.com/content/entry/berkchina/butterfly_lovers/0
Smith, Ken. "On the Wings of Love – The Butterfly Lovers has survived revolution and political turmoil to become one of the best-loved 20th-century violin concertos." The Strad, May2005, Vol. 116 Issue 1381, p56-63.
Find out more – Listen!
Chen, Gang and He, Zhanhao. The Butterfly Lovers' Violin Concerto.  Yellow River, 1992,http://temple.naxosmusiclibrary.com/catalogue/item.asp?cid=82031#  (Temple authentication required.)
Find out more – Watch!
Butterfly Lovers[videorecording].  Catherine Hun, producer, screenplay by Jingle Ma.  Kowloon, Hong Kong: Mei An Entertainment, 2008. Paley Media Services PN1997.2 B888x 2008
The Lovers [videorecording] Hong Kong: Universe laser, 2002. Paley Media Services DVD 16 342
Find out more – In depth
Cheung, Chan-Fai. "Western Love, Chinese Qing, a Philosophical Interpretation of the Idea of Love in Romeo and Juliet and The Butterfly Lovers." Journal of Chinese Philosophy, 12/1999, Vol. 26 Issue 4, p469-488. doi:10.1111/j.1540-6253.1999.tb00553.x
Yinxian, Gao.  "The Karmic Affinity of Liang Shanbo and Zhu Yingtai" in  Heroins of Jiangyong: Chinese Narrative Ballads in Women's Script, trans. and intro. by Wilt Idema.   pp.123-134. http://site.ebrary.com/lib/templeuniv/reader.action?ppg=132&docID=10519789&tm=1472065332294
Xu, L. "The Lure of Sadness: The Fever of Yueju andThe Butterfly Lovers in the Early PRC." Asian Theatre Journal 33.1 (2016): 104-129. Project MUSE. Web. 24 Aug. 2016. <https://muse.jhu.edu/>.
---
Beyond the Notes is supported by the Boyer College, Temple University Libraries, and the Presidential Humanities and Arts Research fund.