Dr. Charles Abramovic and his Sensational Students Return!  
Early Russian Animated Shorts
 Music by Dmitri Shostakovich
What better way to kick off a spooky weekend than with early Russian silent film and music by Shostakovich!  Screenings of The Cameraman's Revenge (Ladislas Starewicz, 1910) and Romance with a Double Bass (Kai Hansen, 1911) will be accompanied by gifted musicians  of the Boyer College.
Temple University Libraries is proud to welcome back and to present Dr. Abramovic and his amazing students!
Thursday, October 30th,
12:00 – 1:00 PM,
Paley Library Lecture Hall.
Costumes permitted but not required.
Light refreshments served.
Bring your lunch. Bring your friends.
Relax. Laugh. Enjoy!
Boyer College Recital credit given.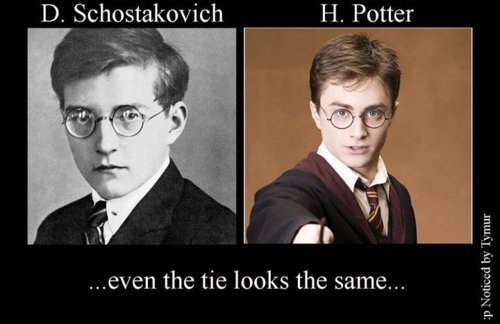 Find out more!
Beumers, Birgit. The Cinema of Russia and the Former Soviet Union. New York: Wallflower, 2007.
Dmitriĭ Shostakovich [videorecording] Boris Dobrodeev ; rezhissery, Semen Aranovich, Aleksandr Sokurov. Chicago, IL : Facets Video, [2005]
Fanning, David and Laurel Fay. "Shostakovich, Dmitry." Grove Music Online. Oxford Music Online.Oxford University Press. Web. 27 Oct. 2014.
Fay, Laurel E. Shostakovich and His World. Princeton, Princeton U. Press, 2004.
Ivashkin, Alexander and Andrew Kirkman, eds. Contemplating Shostakovich : Life, Music, and Film. Burlington, VT, Ashgate, 2012.
"Ladislaw Starewicz." International Dictionary of Films and Filmmakers. Vol. 4. Gale, 2000. Biography in Context.
Leyda, Jay. Kino: a History of the Russian and Soviet Film. Princeton, NJ: Princeton U. Press, 1973.
Moshevich, Sofia. Dmitri Shostakovich, Pianist. Montreal, McGill-Queen's U. Press, 2004.
Riley, John. Dmitri Shostakovich: a Life in Film. New York: I. B. Tauris, 2005.
Shostakovich, Dmitrii Dmitrievich. Testimony: the Memoirs of Dmitri Shostakovich as Related to and Edited by Solomon Volkov. New York, Limelight, 1990.
Taylor, Richard, ed. The Film Factory: Russian and Soviet Cinema in Documents. London: Routledge & Kegan Paul, 1988.