from Margaret Loebe, Alexander Street Press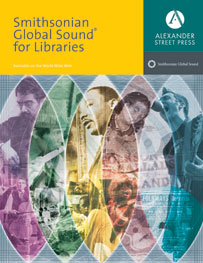 Enjoy the delightful, summery mariachi song "Los dos amantes (The Two Lovers)," performed by Nati Cano's Mariachi Los Camperos from the album iLlegaron Los Camperos: Nati Cano's Mariachi Los Camperos (SFW40517).
Nati Cano's Mariachi Los Camperos brings you their solid-gold Mexican sound acclaimed by audiences at New York's Lincoln Center, Washington DC's Kennedy Center, the Smithsonian Folklife Festival, and other major venues throughout the Southwestern United States and Mexico. Learn more…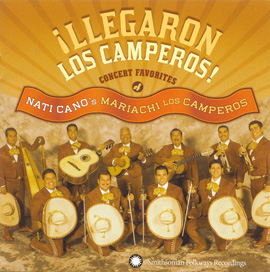 To download this track,click here.
This track is owned by Smithsonian Folkways Recordings and is available, free of charge, for a limited time only. Be sure to join our mailing list for regular email updates every time a new track becomes available.
Alexander Street also offers free classical music downloads, sponsors the Music Media Monthly blog full of reviews and recommendations, and provides news and other free giveaways on the Music Online blog,Facebook, and Twitter.
******* Current Temple University affiliates only. ********