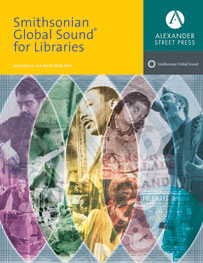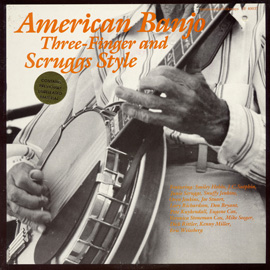 World Music Download from Alexander Street and Smithsonian Folkways Recordings
Under the Double Eagle performed by J.C. Sutphin, from the album "American Banjo: Three-Finger and Scruggs Style"(SFW40037)

This recording was the first bluegrass LP ever released. The reissue now contains 16 additional tracks, a total of 43 tunes played by the immortal Snuffy Jenkins and others, including Smiley Hobbs. A banjo classic that runs 60 minutes in length. "…[A]s unspoiled as the day they were recorded…" — Rolling StoneOur featured download from Smithsonian Folkways Recordings is Under the Double Eagle, performed by J.C. Sutphin.
For more information, and to download this track, click here.
This track is owned by Smithsonian Folkways Recordings and is available, free of charge, for a limited time only. Be sure to join our mailing list for regular email updates every time a new track becomes available.
Alexander Street also offers free classical music downloads, sponsors the Music Media Monthly blog full of reviews and recommendations, and provides news and other free giveaways on the Music Online blog,Facebook, and Twitter.
Librarians and music instructors can learn more about Alexander Street's music listening, video, and reference collections at http://alexanderstreet.com/products/music.htm.
Happy listening,
Margaret Loebe
Assistant Editor
Alexander Street Press