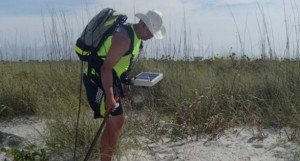 This is the site for students interested in the B.S. in Environmental Science. The Environmental Science BS is an interdisciplinary degree program that provides the student with a very well-rounded background in the sciences. Students complete a sequence of courses in biology, geology, chemistry, and mathematics and combine this with classes from geography and economics in order to gain an understanding of the nature of environmental problems and the socioeconomic factors that influence them. The capstone for this major is the Senior Research Seminar in which students gain experience with studying actual environmental issues and methodologies to resolve them. Temple offers undergraduate degrees in both Environmental Science (B.S.) in the College of Science and Technology and Environmental Studies (B.A) in the College of Liberal Arts. To find out about the differences between the B.A. and B.S. degrees, check the FAQ tab.
---
News and Announcements:
Find out more about the new Environmental Professional certificate in the courses tab.
Majors participated in summer research projects on karst springs, marine biology, and ecohydrology.
Undergrad Daniel Turner was selected as a Diamond Research Scholar and is studying Analysis of the strength of biocontrol by natural predators across urban land cover types with Dr Jocelyn Behm.
Alumni Stuart Olshevki receive a competitive internship with the American Conservation Experience studying invasive species at Catlina Island in California.
New faculty: Biology welcomes Joceyln Behm who studies mechanisms of species decline
New faculty:  Biology welcomes Matthew Helmus who has research interests in quantitative ecology, global change biology, biodiversity science
The Earth and Environmental Science department received an NSF Geopath grant to enhance student preparation for the workforce.  Check out the Geopath website for information on internships and research opportunities.
Starting this year 2016-17, there will be two versions of the required Hydrology course offered, one in the fall and one in the spring. If you take both courses, one can count as an elective.
The new math requirements are explained under the Courses tab.
Look under courses for a list of upcoming Natural Science electives in the major.
Check "Contact Us" tab for information on joining listservs relevant to the major.