As we continue to adjust to technological and societal changes brought on by the pandemic, in what ways do our library facilities need to evolve to meet the current and future needs of students, faculty, community members, and other stakeholders? The Designing Libraries IX program is geared to engage presenters, panelists, and attendees in serious thought and conversation about such matters as using architectural history to plan public facing spaces, designing inclusive libraries, and making the case for a new library vision in times of resource constraints. Attendees will hear from librarians engaged in various phases of the building process, from design to programming to lessons learned from recent completions. As with past Designing Libraries conferences, there will be time for building tours, networking, and informal learning with planners, designers, architects, and librarians engaged in building projects.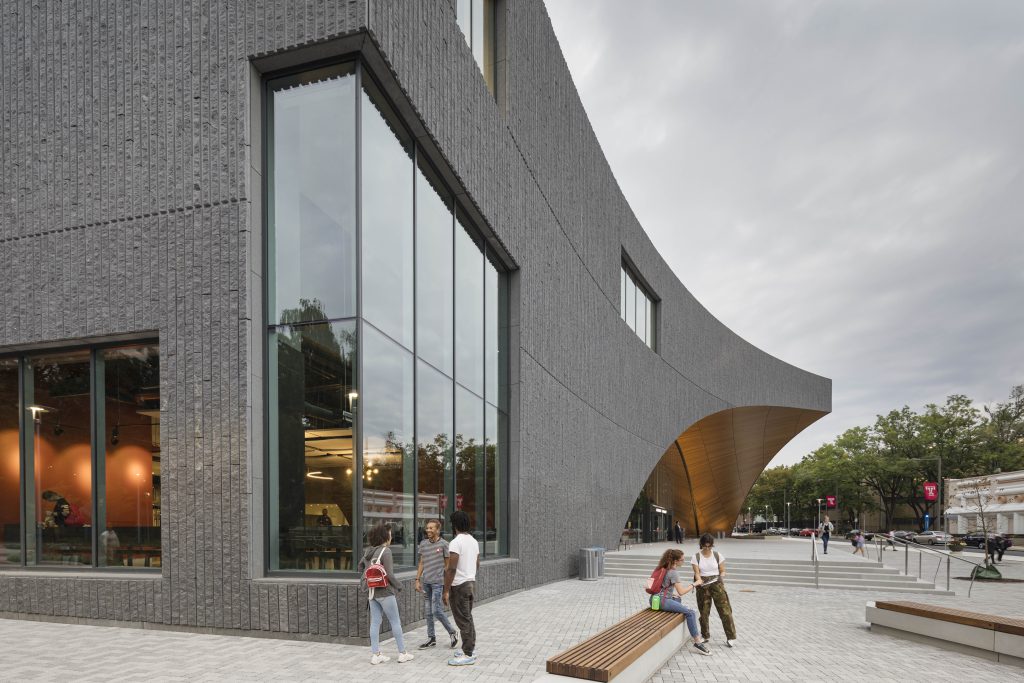 Photo of Charles Library by Michael Grimm
Banner photo: Betsy Manning, Temple University
Sunday
Preconference: Good as New: A Workshop on Redesigning, Repurposing, and Renovating Existing Facilities [Sold out]
Elliot Felix; Founder and Partner; brightspot strategy, a Buro Happold Company
Kit Meyer; Sr. Project Manager; University of Virginia
Jaspreet Pahwa; Director, Capital Planning and Construction; DC Public Library
DaVonne Rooney; Director of Library Operations; Thomas Jefferson University
Kornelia Tancheva; The Hillman University Librarian and Director, University Library System; University of Pittsburgh
John Unsworth; Dean of Libraries and University Librarian; University of Virginia 
This full-day workshop will provide a detailed look at a number of current re-design and renovation projects at various scales from wholesale building reconfiguration and expansion in a research library context; rethinking library spaces at medium sized universities; and renovating neighborhood and branch libraries in a public library context. After the presentation, Elliot Felix of brightspot will facilitate a hands-on planning exercise for approaching these types of projects.
Preconference Tour: Architectural Treasures at the University of Pennsylvania
Architectural treasures at the University of Pennsylvania, including the Fisher Fine Arts Library, designed by Frank Furness, and the Penn Museum
Preconference Tour: Philadelphia Museum of Art
Philadelphia Museum of Art tour with focus on recent renovations designed by renowned architect Frank Gehry
Evening Reception and Conference Kickoff
Monday
Tuesday