When you think of the Liberty Bell you think of liberty (obviously), freedom, and of course Philadelphia. The history of the Liberty Bell can be trace back to colonial America. It comes from a long line of myths and truths. Gary Nash touches on these myths and truths about the "Old Bell". One tale that Nash talks about is how the Liberty Bell was used to "announce the Declaration of Independence on July 4, 1776, and thus became the "Independence Bell" or the "Liberty Bell" built on a growing identification of the Old Bell as a symbol of liberty" (Nash, 40). Other stories talk about how abolitionists from New York and Boston used the Liberty Bell as a symbol of freedom. Yet, at the end of the day, no matter what story is told the Liberty Bell stands for liberty and freedom for all.
Not many American icons share that "federal" endorsement that the Liberty Bell has except for one American icon, the Bald Eagle. The Bald Eagle, like the Liberty Bell, can be trace back to colonial America. The story of the Bald Eagle isn't so much like the Liberty Bell, but still has an impact of American history.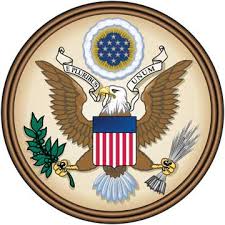 The Bald Eagle was not the first choice to represent America and everything it stood for. Benjamin Franklin originally wanted our nation's bird to be a turkey. He stated that "The bald eagle…is a bird of bad moral character; like those among men who live by sharping and robbing, he is generally poor, and often very lousy. The turkey is a much more respectable bird and withal a true original native of America" (homeofheroes.com). The Bald Eagle won the war of the national bird in 1782 and was adopted as the national bird on the Great Seal of the United States. The Bald Eagle was not only more appalling to look at then the turkey, but its physical features was what won the vote. President John F. Kennedy wrote that "the Founding Fathers made an appropriate choice when they selected the bald eagle as the emblem of the nation.  The fierce beauty and proud independence of this great bird aptly symbolizes the strength and freedom of America"(homeofheroes.com). Today, we see the Bald Eagle everywhere you turn. You'll see this American icon printed on money, statues on federal buildings, and even a mascot of the famous Philadelphia football team. The Bald Eagle, like the Liberty Bell, will not only be a Philadelphia icon, but an American icon that stands for something greater then what it was.
Nash, Gary. The Liberty Bell. New Haven: Yale University Press, 2010
http://www.homeofheroes.com/hallofheroes/1st_floor/flag/1bfc_eagle.html