Incentivizing Sustainable Energy Investments in Philadelphia
Philadelphia's Energy Authority is encouraging residents to install solar panels on their homes through Solarize Philly, an innovative program that makes the process of installing solar panels easier and more affordable than ever before!
Installing solar panels is one of the most significant steps that consumers can take to reduce their greenhouse gas emissions and build towards a more sustainable and equitable Philadelphia. And now, thanks to the city's Solarize Philly program, this process has become much easier!
By signing up for the program on the Solarize Philly website, homeowners receive a free solar project proposal. These plans maximize energy savings and are offered at low prices because of the group discounts that the Philadelphia Energy Authority has negotiated with solar contractors.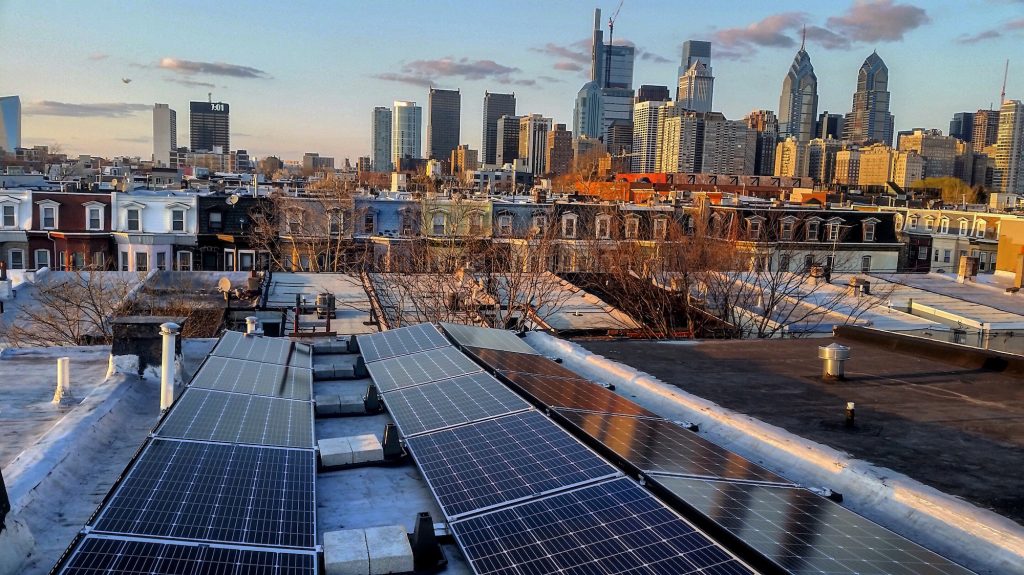 The Solarize Philly program aims to minimize carbon emissions, reduce consumer energy bills, and create renewable energy jobs installing solar panels throughout the city.  
Installing solar panels not only offers environmental benefits by reducing carbon emissions, but also saves consumers considerable money on their electricity bills. The cost to install solar panels typically pays itself off through reduced energy bills within 10 years, and these reduced bills continue to provide lifelong savings.
A couple of months ago, I wrote about how Philadelphia residents experience a disproportionately high energy burden, with the average household spending 6.7% of their income on energy. Solarize Philly offers a Solar Savings Grant Program to help low- and moderate-income households install solar panels affordably. This grant pays for a portion of the solar panel installation and allows participants to finance the remainder of the cost.
Solar panels, by decreasing energy bills, offer an opportunity for Philadelphia to reduce the energy burden and create a more equitable and sustainable city. Over 6,000 households have already signed up for the program, and enrolment will remain open for the summer.
If you have not yet installed solar panels on your house, the Solarize Philly program makes it easier and more affordable than ever before. Temple's Office of Sustainability is collaborating with the Philadelphia Energy Authority to offer opportunities for students and staff to ask questions and learn more about the program. Register for the virtual information session with Solarize on Wednesday, August 10 at 12:00pm.