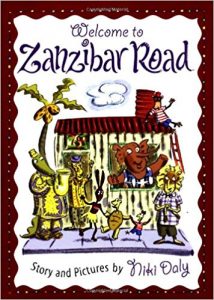 Our words are rusty, scrap, mixture, and cake tin. The words come from the book Welcome to Zanzibar Road. 
Rusty is when iron or steel becomes a flaky reddish- or yellowish-brown
A scrap is something left over. There can be scraps of food, metal, old cars, or fabric.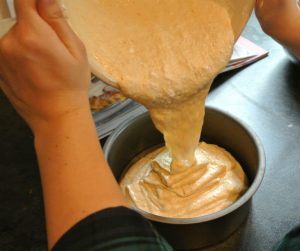 A mixture is a mix of things. This person is pouring a mixture of cake batter into a cake tin.
Look for rusty scraps with your child. Bake a cake together, mix a mixture, and pour in a cake tin.
Thank you for helping your child learn!