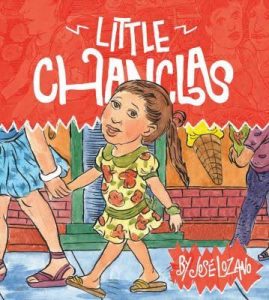 Our new words are chanclas, sunrise, sunset, and vehicle. Help your child learn the words. The words come from the book Little Chanclas.  We don't have a video of the book being read, but you can ask your child what it was about.
Chanclas are flip-flops or sandals. In the book, Lilly loves to wear her flip-flops or chanclas!
Watch the sunrise or sunset with your child.
Ask them where they think the sun is coming from and going. Talk about the colors you see at sunrise and sunset. 
A vehicle is a thing used for transporting people or goods, such as a car, truck, or cart.
Make a game of counting vehicles on the way to school. 
Thank you for increasing your child's vocabulary!