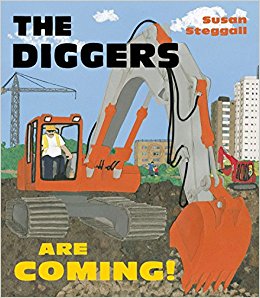 Our new words are bulldozer, soil, massive, and load. The words come from the book The Diggers Are Coming!  There is no video of this story, but you can ask your child about what happens in the book.
A bulldozer is a machine used to push large quantities of soil, sand, rubble, or other such material during construction.
Soil is dirt.
Massive means very large. Elephants are massive animals.
Load is a heavy or bulky thing that is being carried or is about to be carried.
Help your child look for a bulldozer in the city pushing soil or a massive load.
Thank you for helping your child learn new vocabulary!