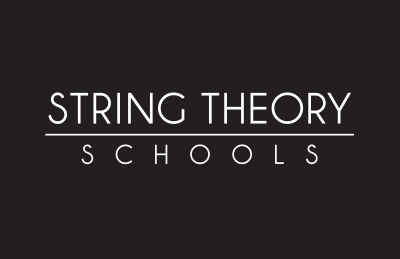 String Theory Schools believe that creation is the imagination at work.  The String Theory model is designed to train students to perform in life. We are committed to cultivating an educational environment where students are interested, engaged, innovative,  and productive.
The Arts and Sciences are vital components to the String Theory education.  We promote students to hone the ability to create and to be creative, to inspire and to be inspired.  String Theory Schools offer life experience, academics, and the arts, forming a well rounded educational approach.
Learning surpasses the confines of the textbook. At String Theory Schools, students and teachers employ technology to enhance creativity, rigor, and access to information and discovery.
String Theory teachers are course designers, creative problem solvers, avid researchers, collaborative team members, and authorities about instructional strategies and best practices for delivering content as it relates to curriculum standards and student needs.  Teachers collaborate with students to determine workflows using apps for writing, reading, creating, solving and more. As a result, our students cultivate the skill sets to become content curators, resources creators, and designers in best practices. Collaboration is key to the success of a mobile first model.  No information or learner has to stand alone"
For more info click The String Theory Schools
Or contact Dani Shylit (Director of Innovation at String Theory Schools) at dshylit@stringtheoryschools.org