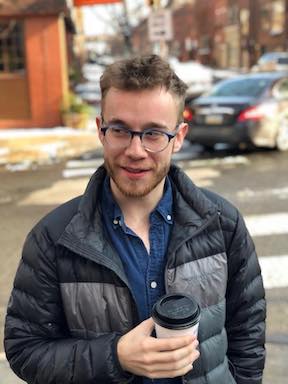 Evan B.
Physics
2019-20 Cohort
Teaching in Philly
In my opinion, the science you learn in the latter half of high school is some of the most interesting material you'l learn in your entire educational career. You've spent a decade amassing all these tools to understand the natural world, then you get to put it to the test and learn about discoveries we've made only in the past 500 years. It took Newton, Einstein, Bohr, Planck, Darwin, etc. their entire lives to figure this stuff out and I get to unpack this groundbreaking stuff every day for students.
Why Philly? I've always loved this city, and I've always loved the people here. In my mind, many of the students here are being underserved because we aren't teaching to their strengths. Every student in this country should be provided with an equitable education, and I'd like to help make that happen in my physics classroom!
Why TTR
I chose TTR because it was a unique opportunity to receive the mentorship of a veteran teacher without having to sacrifice a year of paychecks! It's really a smart and self-sustaining ecosystem Temple and SDP have set up here: efficiently generate good teachers (at low-cost) and keep them in the district to help the next generation of teachers.
The Residency Experience
Getting to know the students and how each of them learn differently. Kids surprise you every day with their creativity and curiosity. It's really a pleasure to step outside my own head, and see physics and chemistry through the lens of over 100 learners.
Mentoring
Mr. Applebaum has a unique library of gadgets and gizmos and real-world examples of physics/chemistry. As a career-engineer (prior to becoming a teacher), Mr. Applebaum brings a wealth of experience to the classroom, allowing students to see real-world connections to their studies.
Cohort Model
It's no secret—teaching can be an emotionally laborious job. There's a lot of conflict, improvisation, and self-reflection that must be done a daily basis. Because of this, having a cohort of like-minded people going through the same stuff is extremely useful. Whether we're sharing lesson ideas, giving advice on how to help a particular student, or simply commiserating, I can confidently say having a cohort has created a feedback loop that makes us all better teachers.
The Future
I'm excited to see how the science program differs at schools with different student populations. One of the joys of this job is that no lesson looks the same a second time. When the audience changes, so does the way learning happens.
TTR in Three
Humbling. Rewarding. Fun.
Christopher B.
Chemistry
2019-20 Cohort
Teaching in Philly
Teaching stood out as a career path because I wanted a deeper purpose in my work life. I believe in the mission of educating the youth of Philadelphia, and the value of being there for my students is clear.
Why TTR
I'd heard about TTR through a family friend whose daughter went through the program. I was working at Temple Hospital at the time, so it was easy to pop over to Ritter and have a conversation about the program. The 1 year masters with stipend and tuition assistance really sold me on the program.
The Residency Experience
Teaching my own chemistry classes and getting to know my students personally has been fantastic.
Mentoring
My mentor is good at reaching students who may not be interested in academics. We have a lot of plants and animals in the room that need care, and he assigns them responsibilities taking care of them. It's nice to see students engaged in the classroom doing a productive job, even if they'd never sit down and do a worksheet.
Cohort Model
It's great! We've got a group chat and tackle any problems that come up together. No matter what we're dealing with we have ~20 other residents we can call on for advice.
The Future
I'm looking for a place where I can contribute to a dynamic school community. The school I work at next year has to be a good fit because I plan to stay for at least 5 years. I want to start up a bicycling club, and possibly get involved with other after school activities.
TTR in Three
We the best.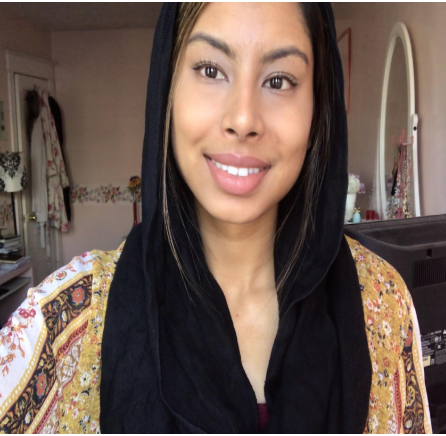 Maliha C.
Chemistry
2019-20 Cohort
Teaching in Philly
Math and science can be daunting subjects which many students disengage from due to fear of failure and disinterest. I decided to become a science teacher to hopefully encourage student's to find science fascinating and relevant to their lives.
Why TTR
I chose TTR because I wanted the experience of working as a teacher in a school under a mentor before my first official year as a teacher on my own. Although I value the graduate coursework we complete in a seminar/lecture style setting, I value the reality and rawness I experience everyday working directly in the field. I wanted real life and hands-on experience working in an urban school district to prepare myself fully. I've learned more than I ever could practicing my instruction, implementing classroom management and expanding upon my content knowledge by working with my mentor teacher and students for the entire school year.
The Residency Experience
The strongest part of my experience this year was working with the sheltered (ESL) class. I've enjoyed getting to know the students and seeing their progress behaviorally and academically.
Mentoring
The best thing about working with my mentor is the guidance and constructive feedback I receive. With my mentors help, I am pushed daily to improve upon my instruction, classroom management skills and content knowledge. We reflect on my teaching together and I slowly grow to implement new strategies and techniques each time I present a lesson. My mentor has also reminded me that I am only human. I must develop, grow and take care of myself before I can take care of others. I have learned from my mentor how to be resourceful, fair and conscientious during trying times.
Cohort Model
My cohort is full of fun, caring, inspiring, well-rounded individuals who lend a shoulder to lean on (and cry on) after a rough day at work. We are a like-minded community and we are passionate about education and learning. We enjoy collaborating and working towards a common mission. At the end of the day we want to educate, inspire and mentor future generations.
The Future
I am looking forward to and welcoming the challenges I will face and the mistakes I will make as a first year teacher. In terms of lesson planning, finding my footing in a new school and having my own classroom, I do not know where to begin. The process will be overwhelming but I am excited to immerse myself fully into my career.
TTR in Three
Challenging. Growth. Empowering.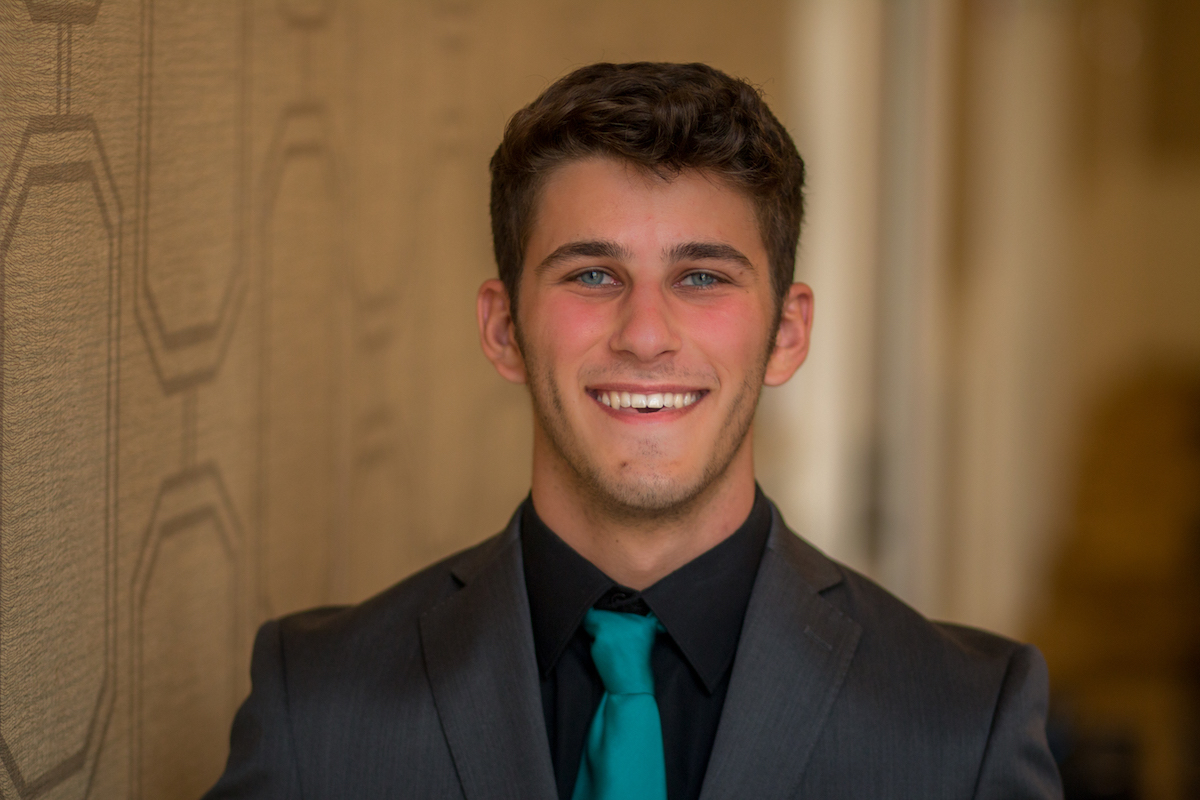 Luke C.
Biology
2019-20 Cohort
Teaching in Philly
I did a lot of teaching biology and chemistry labs during my undergraduate studies, and came to enjoy the experience of helping others learn. I wanted to continue that experience.
Why TTR
The program is really something unique. The time frame of just one year is short enough to get my career started, but the program is intense enough that I feel extremely well trained. Also, the financial benefits cannot go unstated.
The Residency Experience
Getting to actually work in a school full time. Experience is the best teacher, and TTR provides a safe way to get it.
Mentoring
The best aspect of having a mentor is honestly having someone adept at managing the bureaucracy of teaching on your side. The School District of Philadelphia is a massive machine, and its easy to get lost. Having someone with all the answers willing to guide you lets you focus on the practice of teaching more without having to worry about the administrative stuff too.
Cohort Model
Nobody outside of your cohort is going to really understand what your TTR year is about. Good days or bad, the cohort is going through the same workload and craziness as you, making it an indispensable support system.
The Future
I am most looking forward to seeing other schools and meeting other educators that work there. I have gotten to know my host school well and have visited several other high schools during the residency program, but finding a place that will be my "first" school full of people can identify with is a thrilling prospect.
TTR in Three
Immersive. Comprehensive. Relevant.
Connor C.
Science
2019-20 Cohort
Teaching in Philly
I have been in Philadelphia for about six years now and I really enjoy the city. I am happy to be able to work within the city that accepted me. I have always loved science and hope to pass my enthusiasm for it onto my students.
Why TTR
I choose TTR because it seemed like a great opportunity and Amy could not have been nicer from the first time I talked to her.
The Residency Experience
The strongest part of the experience has been the cohort coming together and the support I have received from them.
Cohort Model
It is great to have group going though everything you are that can be there to support.
The Future
I am excited to find a good fit for my future.
TTR in Three
Engaging. Hands-on. Supportive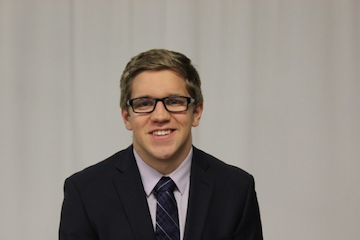 Matthew G.
Physics
2019-20 Cohort

Teaching in Philly
I chose to teach math and science in Philadelphia because I've recognized my own life skills that were developed through a strong math and science education. These skills have helped make me a much more successful adult and citizen and I want all students to have the opportunity to develop these skills just as I did. However, in Philadelphia there is a shortage of math and science teachers with a strong STEM background. Becoming a STEM teacher has been a great way to use my background to give back to the community.

Why TTR
I chose TTR because I wanted to be able to get meaningful classroom experience in my program. TTR places you in a classroom for a full school year, which allows you to build relationships and connect with a single population of students. This is combined with fieldwork throughout the year at different schools, which enables you to uncover the nuances of different student populations and how they affect your teaching. Effective teaching is an iterative process, and TTR is facilitating the constructive development of my teaching style.

As an educator, it is extremely helpful to know about the lives of the students you teach, and there is no better school than Temple to gain an understanding of city life in Philadelphia. At Temple, you are exposed to some of the same realities that your students face. The experience here has helped build perspective that will make me a better teacher.

The Residency Experience
The strongest part of my experience so far has been the interactions with my students. I have been fortunate to have students who have welcomed me as an educator and begun to share with me personal details of their lives. I've built a connection to the classroom and my students and I enjoy going to work every day because I am making a positive impact on the next generation. It is a powerful feeling and teaching has become more than just a job.

Mentoring
My mentor is a veteran teacher of 15 years. He has built an extensive library of resources that I can pull from to use in my teaching. It has been very helpful to supplement my lessons with these additional materials. I can also anchor my learning objectives based on the desired outcomes of the established resources. Additionally, I am teaching a subject that my mentor has been teaching his whole career. It has been invaluable to be able to discuss the expectations before a lesson and reflect on my performance with someone who has experience teaching the lesson numerous times.

Cohort Model
The cohort model has been my favorite part of TTR. At the first event together as a cohort, I felt vindicated in my decision to join the program just from meeting my classmates. Everyone was so genuinely passionate about teaching and making a difference in the community. It has become a community where I can mold and reflect on my teaching skills in an honest and constructive way. It continues to be a great source of motivation to put in extra effort into becoming a better educator. There is an almost-competitive sense to the cohort. I will see my co-resident execute a great lesson or hear during group discussions the solutions to common problems that have been working in each classroom and it makes me want to get in on the action. I truly feel like a great community of teachers has been built and it feels special to be a part of.

The Future
I am excited to look for the right school where I can grow and accomplish my goals as an educator. I have a lot of considerations: culture, climate, location, athletics, and many more – but with the variety of schools present in the School District of Philadelphia I am sure that I will find the right school for me.

TTR in Three
Rewarding. Engaging. Collaborative.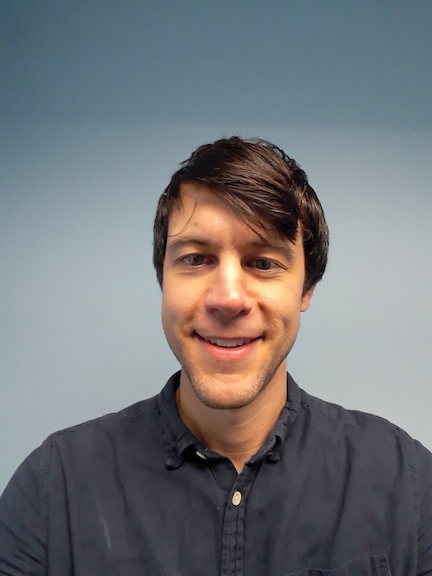 Rob G.
Physics and Math
2019-20 Cohort
Teaching in Philly
I really wanted to pursue a career that would allow me to use my education and professional experience to make a positive impact. I had no desire to work in an office environment. I also really liked working with people, so this led me to the realization that teaching would be the perfect solution. Because there is such a high demand for math and science teachers, I know I'm making the right decision.
Why TTR
I really like how the TTR program combines real-world teaching experience with graduate coursework. I've always been a believer that you only truly learn something by actually doing it. Throughout the course of the school year, I've been able to apply the theory we learn in our graduate studies and see first hand the affect it has on our students. It has been really satisfying knowing that these practices actually work really well.
The Residency Experience
The feeling of community and support that the program provides is really incredible. The TTR cohort has become a sort of family. We keep in contact about what we are dealing with throughout each week. We know that if anyone needs help, there will always be someone to help. Similarly, all of the faculty and support staff have been extremely helpful and friendly.
Mentoring
Working with my mentors has been amazing. We have a great relationship and they are nothing but supportive. Throughout the year, they've slowly given me more responsibilities until I am now in control of several classes. It has felt very natural and It is very empowering. I am excited for next year when I am on my own, but its great to know I can always contact them if I have any questions.
Cohort Model
Once again, this is the best thing about the TTR program. Its a community of support that feels totally natural.
The Future
I'm excited about finding a school where I am valued and where I can continue to grow and be challenged. I think being stagnant is the worst thing for any career. In order to be a good teacher, you must continually push yourself to be better. Philadelphia is a great place to pursue all of these things.
TTR in Three
Challenging. Rewarding. Supportive.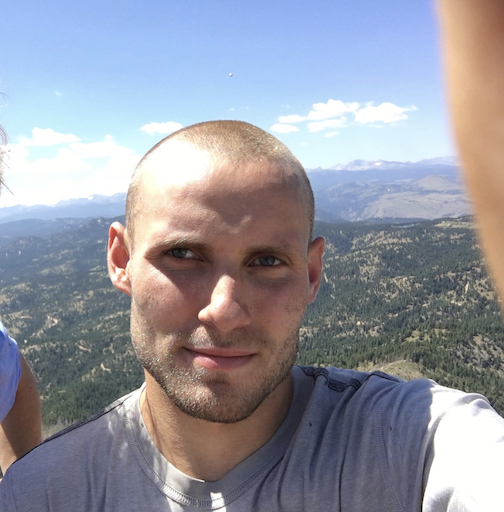 Wesley H.
Mathematics
2019-20 Cohort
Teaching in Philly
Why become a teacher? To communicate to students that they are loved and valued beyond their test scores; to help them develop skills to navigate and succeed in the world, overcoming challenges, both personal and structural; to give them the opportunity to pursue their interests and have a fulfilling life
Why math? Math can be challenging for people throughout their lives, causing repeated stress and foregone opportunities. Yet, all young people can succeed in math with the right support and classroom. When they persevere in solving a problem and succeed, it is a wonderful experience. Working with young people on math is challenging and very rewarding!
Why Philadelphia? It feels like home. I want to be a part of building a quality educational system for all people in Philadelphia, connecting with people and ideas from other parts of the country and around the world.
Why TTR
I chose Temple because it included a master's degree and seemed to be more accessible and inclusive.
The Residency Experience
The opportunity to spend an entire year in a classroom, observing and teaching, trying new things.
Mentoring
The best thing about working with my mentor is seeing how he builds relationships with students. I have the opportunity to see the importance he places on relationships, the ways he builds them, and the effect this has on the students and the effectiveness of his teaching. With this, I will be more prepared to build relationships with students next year and it will always be a top priority for me.
Cohort Model
Being a part of a cohort provides support and connection in navigating the details of work and school. I did not expect to appreciate is as much as I do.
The Future
I am most excited about learning which school and grade level I will be teaching this year so I can begin preparing to create the best learning and living environment for the students.
TTR in Three
Support. learning. opportunity.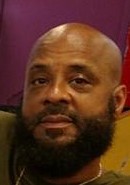 Derek K.
Science
2019-20 Cohort
Teaching in Philly
I decided to become a science teacher in Philadelphia because many young people in this city are suffering due to a lack of mentors and educators.
Why TTR
I choose TTR because I will have the opportunity to gain valuable hands-on teaching experience in urban middle school classrooms.
The Residency Experience
The strongest part of my experience so far this year is working with my coach. My coach is instrumental in helping me to develop my professional learning/teaching skills which gives me (more) confidence.
Mentoring
Working with a mentor ensures that I am going in the right direction towards success. My mentor guides me thru curriculum and helps me develop new teaching strategies.
Cohort Model
It's like being part of a highly motivated team, that works together to accomplish a mission.
The Future
I'm looking forward to meeting new students and implementing teaching strategies in the classroom. I have a desire to create opportunities for students to find success later in life.
TTR in Three
Challenging. Awesome. Family.
Victoria L.
Science
2019-20 Cohort
Teaching in Philly
Science has been the subject that I enjoyed most when I was in school and my science teachers influenced me to pursue a STEM major in college. During my time at Temple, I fell in love with Philadelphia and the diverse community here. I have always volunteered in capacities that involve working with youth and always enjoyed serving this group. Teaching in Philadelphia is an opportunity that not only takes me out of my comfort zone, but also one that encourages students to appreciate science both in and outside of the classroom.
Why TTR
TTR was introduced to me during my undergraduate studies. Despite the intensity of this program, it offers students the opportunity to obtain a Master's degree as well as spend an entire school year in the classroom. The residency model had an impact on my decision because this model gives prospective teachers the time to gain knowledge and skills with a support system. Having the opportunity to work with experienced educators is invaluable because your mentor and coach as well as TTR staff will prepare you before making the transition into your own classroom.
The Residency Experience
Being in my host school for four days of the week allows me to work alongside and develop relationships with the staff and students. As a resident, I can first observe my mentor and gradually develop my teaching style as I take more responsibility in the instructional role. There are many times when what happens in the classroom is not something you learn in your coursework, and it has been beneficial to discern and respond to the various situations that my mentor and I encounter each day.
Mentoring
Working with my mentor has given me a firsthand experience in classroom management, lesson planning, and relationship building with students. Since my mentor has been working with middle school students for years, she instinctively knows how to react and respond to various academic and behavioral situations we face in our classroom. Having the opportunity to share observations and feedback with her daily as well as receive advice from her experiences has helped me gain confidence in my teaching roles.
Cohort Model
My fellow residents in my cohort have been supportive of one another, especially during the more challenging periods of the semester. We all have a shared experience and understand the goals that we have for this program and into our future careers.
The Future
I am looking forward to finding a supportive community with individuals that will help me develop as an educator. It is exciting to see how my next few years in the school district will help shape my teaching style through my experiences and interactions with students.
TTR in Three
Challenging. Eye-opening. Rewarding.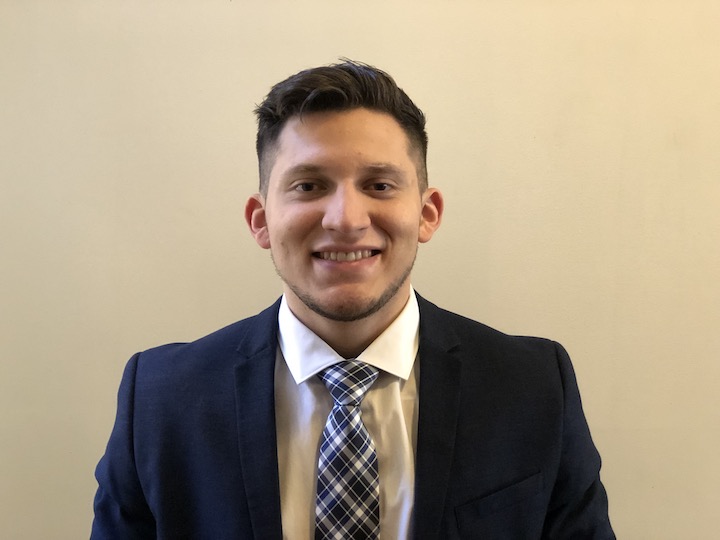 Jean P.
Mathematics
2019-20 Cohort

Teaching in Philly
I decided to become a Math Teacher in Philadelphia because I wanted to give back to a community that has given so much to me already. I also really enjoy the diversity that this city has to offer.

Why TTR
I originally discovered the TTR program through a career fair when I was an AmeriCorps member for City Year. I always wanted to teach math and this program offered the most interesting and beneficial opportunity to teach. The recruiter that I met that day really sold me on applying to the program and since it was with Temple, I wouldn't be going far from home.

The Residency Experience
The strongest part of my experience has been developing relationships with everyone I have met through this experience. Whether that be my cohort, my mentor, my colleagues, and especially my students.

Mentoring
The best thing about my mentor is that we have similar personalities and educational values for teaching. My mentor is always providing guidance at every opportunity in order to mold me into a better educator. One of the most important things I am going to take away from this year is classroom management. I believe she has created a very successful classroom environment which has allowed for optimal student learning.

Cohort Model
It is an amazing experience because we are all very supportive towards each other. We always have someone to rely on if we're feeling uncertain about something. We have turned it into our own community.

The Future
Finding new and similar opportunities in a school environment.

TTR in Three
Innovative. Collaborative. Educative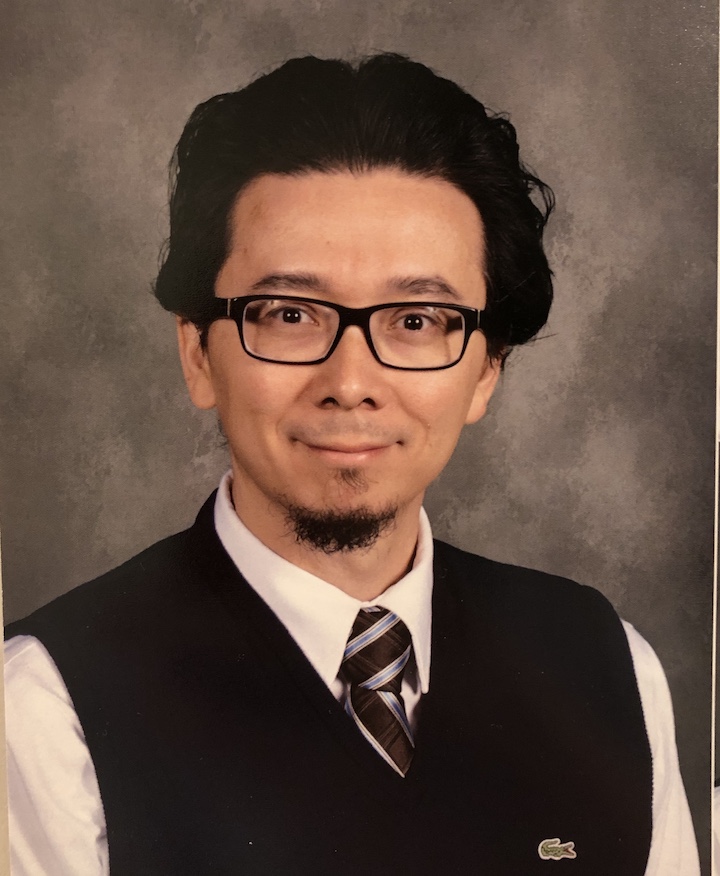 Christopher R.
Mathematics
2019-20 Cohort
Teaching in Philly
Philadelphia is a great city, but it currently suffers from a lack of educators in the math and sciences. I enjoyed a career in academia, but I felt that I could best make a difference in students lives by reaching them earlier.
Why TTR
The Temple Teacher Residency offered the best combination of academic classroom training, an immersive real-world experience with a mentor in a Philadelphia middle school, a reasonable salary (through the School District of Philadelphia, with PFT benefits), some tuition assistance, and the convenience of a year-long Masters Program.
The Residency Experience
The most fulfilling part of the residency experience this year has been the relationships I've established with school colleagues and, of course, the students themselves. Teaching is so much more than delivering content. Students often do not have the confidence or growth mindset to approach difficult material. A lot of my day is building that confidence and reassuring students that taking a first step with a problem is always necessary, even if the first first step you take might not get you anywhere—at first!
Mentoring
Working with my mentor Monday-Thursday at my host school is the highlight of the Residency Program. I can't imagine being a teacher without having this experience, and it's difficult to imagine being in a classroom with someone more generous of his time and insight on teaching—and education more broadly. I get constant feedback and, when necessary, I've adapted a lesson on-the-fly to meet the needs of the class.
Cohort Model
I'm really happy to be able to share this year (and beyond) with my cohort. I didn't realize before this experience began how grateful I would be to experience it with them. You definitely look forward to seeing familiar faces in your courses and leaning on them during the year and learning from their own classroom adventures.
The Future
I look forward to finding the best fit, so that I can contribute to the school's mission and vision. I don't want to be somewhere that just has a math vacancy. I have a unique interdisciplinary background and want to demystify math for students and help them make connections between it and other disciplines. Math isn't numbers in the abstract. For example, the connection between math and science may be obvious, but those interested in English Language Arts can benefit from a lesson on how to analyze textual properties quantitatively: How many words are spoken by male vs. female fictional characters? What does that mean for different readers? I want my students to appreciate the value of actually using math skills. I want to be at a school that approaches the education of its students more holistically.
TTR in Three
Value. Relationships. Fulfilling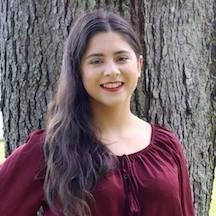 Jennifer R.
Biology
2019-20 Cohort
Teaching in Philly
I have always loved science and known that I wanted a career in the field from an early age. I originally came to Philadelphia for my undergraduate Biology degree at Penn. During the past five years living in Philly, I learned about the many injustices that are perpetuated against the community, and increasingly looked for ways to give back. I loved the experiences that I had tutoring and learning from students in West Philadelphia schools and decided that I wanted to continue having a positive impact on students' perceptions of science through teaching.
Why TTR
I chose TTR because I liked the residency model and the practicality of a combined, one-year Master's degree program with a full-year co-teaching experience. The residency offers myriad sources of support, from the Temple staff, class professors, and fellow residents, to my mentor and my coach. I also like that it requires a strong commitment, both in terms of intensity and longevity, which makes the experience all the more rewarding. Another benefit is having a full year co-teaching experience in the classroom, which many other student teaching programs do not offer. This experience also offers the chance to gradually increase your level of responsibility in the classroom, starting with a focus on observing and building respectful relationships with students and ending with nearly full control of the classroom.
The Residency Experience
The strongest part of my residency experience has been concurrently taking classes and teaching in the classroom. Being able to immediately translate and apply theory and strategies to the classroom is very helpful. I also love the relational aspect of teaching; I have gotten to know my students and their goals very well and can apply that to my pedagogy.
Mentoring
My mentor is absolutely wonderful, and we work together very well. She is great at giving positive and constructive feedback based on her experiences. She is also very flexible and is always willing to step back and let me try something new. From day one, she has treated me as an equal in the classroom, which increases rapport both between us and between the students and me.
Cohort Model
Being a part of a cohort is one of the best pieces of the teacher residency model. As residents taking part in the same classes and participating in very similar teaching experiences, we have formed strong relationships and look to each other for support, assistance, and community.
The Future
I am looking forward to incorporating many of the new ideas and experiences I have had this year into my future classroom. I hope to find a job at a school where the staff are encouraging, collaborative, and supportive and where steps are being made towards a more equitable and inclusive learning environment.
TTR in Three
Supportive. Rigorous. Inspiring.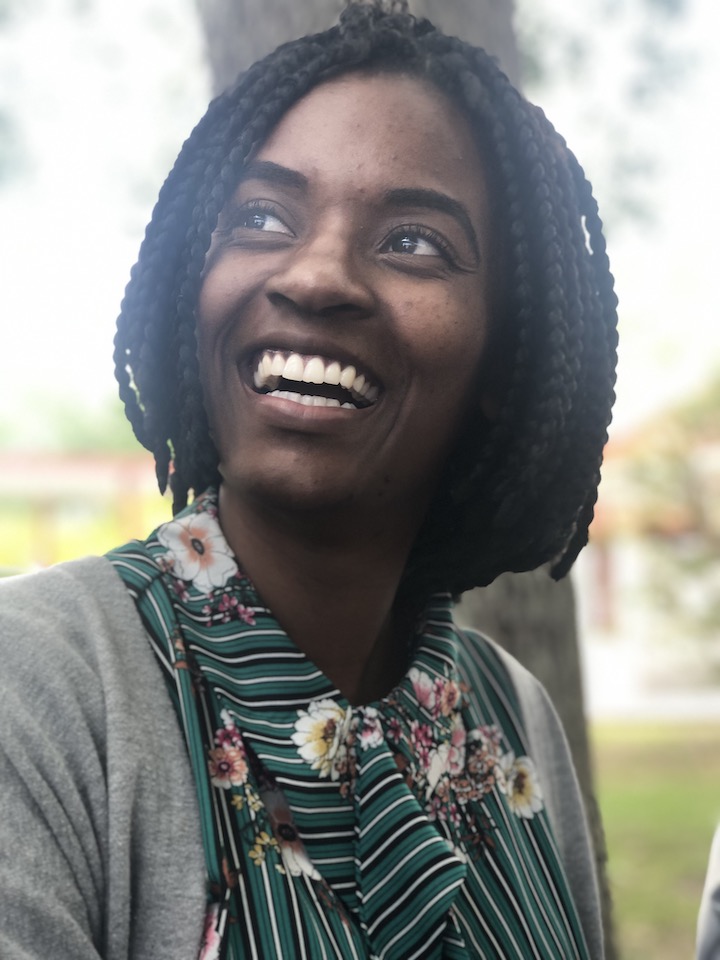 Shanae R.
Mathematics
2019-20 Cohort

Teaching in Philly
I decided to become a math teacher in Philadelphia because of my desire to educate students on number literacy, in hopes of encouraging students to think differently about their relationship with math in a positive and powerful way. I decided to become a teacher, in general, because of my younger brother's experience. I hope to be in a position where I see more and before to reduce the chances of students dropping out or intervening in a way that shows them that their education is worth it.

Why TTR
Temple University has always been close to my heart. I was born at Temple Hospital, even though my parents lived in Harrisburg, PA. I, also, have had relatives that have worked for Temple University their entire careers and would not change their experiences for anything else in the world. Their passion for education and support of Temple influenced my decision to apply to TTR.

The Residency Experience
My strongest part of my experience has been the students. Just the other day one student said "Ms. Roberts, I like you as a teacher." While another drew a portrait of me as I was in the act of teaching. What I am saying is that I did not know who I would connect with and why and I did not know what students would be drawn to me. It is so pleasing to create with so many brilliant minds. They are teaching me more than I am teaching them. In my students words "I like them as students."

Mentoring
The best thing working with my mentor is his content knowledge. He possesses a beautiful ability to take challenging math concepts and make them seem simple. I have learned techniques that I have never been exposed to and that I will be able to use when teaching my own group next year. He makes math fun and funny. His humor keeps the students engaged and looking forward to his class.

Cohort Model
I absolutely love my cohort. Everyone is so supportive, understanding, and we truly move as a team. If I am dealing with a challenge, they are there to listen, brainstorm, and find a solution. We bond in and outside of class. It is not unusual to catch any of us having lunch or enjoying a cup of coffee together. I have developed relationships with cohort members that will exceed our time spent in the Temple Teacher Residency Program. I am grateful for our cohort. They are a group of special, talented, action-oriented people. I pray that we all make a major impact in education as teachers.

The Future
I am very excited to work with a school that I am aligned with. I am looking forward to working with a community, a family, a group of connected people that are seeking improvement and growth. I am looking forward to working with others that will challenge me everyday to be my best mentally, spiritually, and physically. Whatever school that is, whoever I will be working with, I hope that you are just as excited as I am, we are going to do great things.

TTR in Three
Thank you TTR!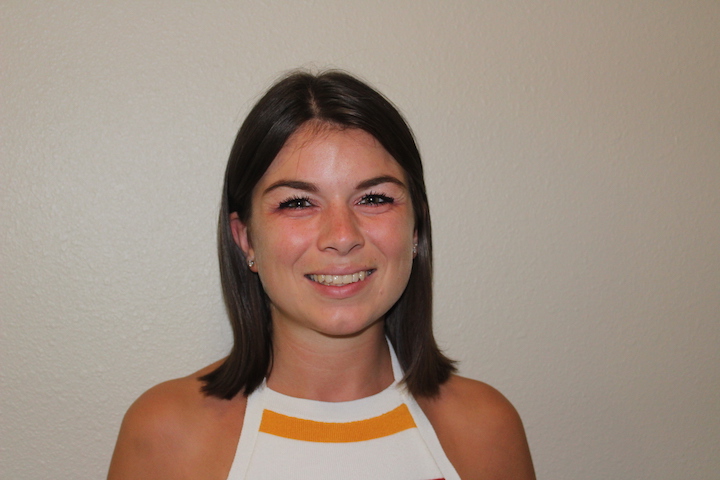 Rosemary S.
Mathematics
2019-20 Cohort

Teaching in Philly
I love math! Throughout high school and college I really enjoyed tutoring math so teaching math seemed like a logical choice. I grew up in Pennsylvania and decided to return to this state to get my Master's degree, in part to be closer to my family but also because Philly has a lot of culture and great food.

Why TTR
TTR provides a unique framework that makes it possible to get a Master's degree in just one year while gaining valuable teaching experience in a Philadelphia public school. Another perk of this program is that fact that residents are actually employees of the School District of Philadelphia, which provides residents with advantages such as a salary and benefits. One of the most exceptional parts of this program is the professors and staff who run this program. They are undoubtedly the most helpful group of humans I have encountered at Temple and they truly care about the success of TTR residents and the TTR program.

The Residency Experience
The most impactful part of my experience as a TTR resident has been getting to know my students. Coming from a family of teachers, I grew up hearing my parents talk about their students and I could tell they truly cared about each and every one of them, so it's amazing to experience that first hand. Some of the conditions at these schools can be frustrating and even disheartening, but the students make everything worth it.

Mentoring
TTR provides an amazing opportunity by pairing residents with an experienced teacher for an entire school year. My mentor has been so supportive this whole year. As the year goes on, he has let me take over as much as the teaching as I feel comfortable handling while consistently asking for my input on how I want things to be done or taught in our classroom. He has been teaching for 14 years, so he has a lot of strategies regarding teaching and classroom management that he has shared with me. Having constant feedback from him has been imperative to improving myself as a teacher because it helps me figure out what I'm doing well and what I need to improve, and he can offer suggestions for how to work on those things at which I need to get better.

Cohort Model
Having a cohort has been (and continues to be) a bonding experience. It's been really helpful to have a community of people who are all having similar experiences. The cohort is the ideal place to bounce around ideas or ask for help with something you're struggling with in the classroom, whether it's suggestions for how to approach a specific student or sharing lesson plans and resources. Additionally, having moved to Philly just before this program started, the cohort has been a great way to meet people and establish myself in this city.

The Future
I'm excited to see what school I end up at next year and what math(s) I will be teaching.

TTR in Three
Bonding. Inspirational. Nerdy (in the best way possible).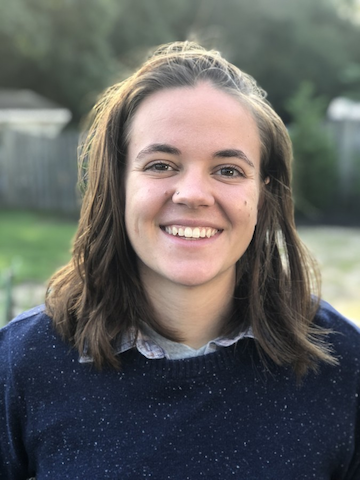 Rachel S.
Biology
2019-20 Cohort

Teaching in Philly
Teaching science in Philadelphia is a culmination of my interest in science and my love for Philadelphia and working with youth. I'm eager to establish connections with young Philadelphians while learning from and with my students.

Why TTR
I chose TTR because of the amount of time I am able to spend in the classroom and the mentorship aspect. Working in the classroom four days a week with immediate feedback has been an enormous gift to experience before my first year of solo teaching.
The Residency Experience
The most advantageous part of this program has been being able to try out new techniques and activities while being supported. It's been great to formulate my teaching identity in a supportive environment.

Mentoring
My mentor pushes me to try new things and push me out of my comfort zone. It's been an advantage to be encouraged to try new or uncomfortable things, and then get immediate feedback and support from someone with a wealth of experience.

Cohort Model
The cohort model is fantastic. My classmates are able to receive my struggles with with open ears while bringing a lightness to the whole experience. The cohort model completely enhances this program.

The Future
It has been exciting to get inside as many schools as possible and understand the strengths and challenges of each. It's great to hear about different experiences with schools and try to find the one that will be the best fit for me and me for it.

TTR in Three
Challenging. Supportive. Formative.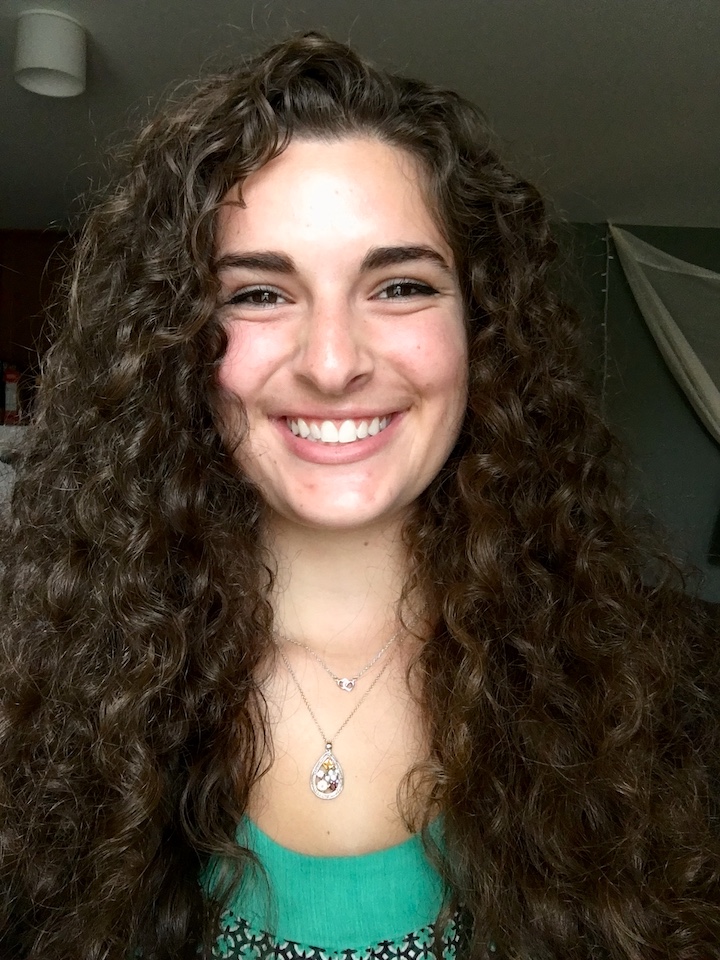 Amelia T.
Biology
2019-20 Cohort

Teaching in Philly
I've always loved biology and believe that understanding the natural world gives people more agency and power over their own lives. Students in Philadelphia tend to have less access to this understanding and I think I can help provide that.

Why TTR
TTR seemed like it gave me the right amount of support educationally and financially, especially considering that teaching was not what I learned in my undergraduate education. I was very attracted to the year-long teaching experience and the one-year completion timeline.

The Residency Experience
I have really enjoyed having a cohort to go through this experience with. I think our cohort has a wide range of personalities and experiences that makes us stronger as a group. We can always reach out to one another if we have an issue or need more support.

Mentoring
It has been instrumental to have a person to watch what I'm doing at all times and constantly give me suggestions when I'm stuck or need to improve. I think it has been especially helpful to be with each other for 4 days of every week experiencing the same classroom full of students because we both have full context for understanding comments or questions we have.

Cohort Model
As I've noted, my cohort is my favorite part of this experience. Seeing the same people every week and knowing that they're going through similar things is very comforting. We all have someone to talk to and ask for advice, or even just to listen. Some of us have also become fairly close friends and go out for food or have game nights together.

The Future
I'm most looking forward to meeting the teachers with whom I will be working for the next few years.

TTR in Three
Rigorous. Chaotic. Supportive.

Kunthear V.
Mathematics
2019-20 Cohort

Teaching in Philly
The city of Philadelphia has always been very kind to me and by becoming a future math educator in Philadelphia gives me an opportunity to pay back to the community that is very dear to my heart.

Why TTR
I completed my undergrad degree in Biochemistry here. As an undergrad student, I received warm welcome and had positive learning experience. As the first person in my family to attend the college in America and an immigrant from a country that was torn up by bloody civil war, Temple University gave me a sense of security and peace of mind. So choosing TTR is a no brainer.

The Residency Experience
The support I have received and continue to receive from Dr.Scallon and the TTR commitee members have always been one of my strongest experiences.

Mentoring
Opportunity to make mistake and learn from it is one of the best thing I have gained from working with a mentor.

Cohort Model
Cohort is my second family. We help and support each other through many struggles.

The Future
Not only I look forward to finish the program with an excellent GPA 🙂 but most importantly I am excited for an opportunity to serve students of underserved community/neighborhood.

TTR in Three
Support. Mission. Commitment.