The dangers of allowing history to repeat itself
The combination of these images represents prejudiced acts against both the Black and Jewish communities. The goal of these mood boards is to portray how history has repeated itself in different forms. It is also to educate the audience viewing the mood boards on how there is a "revolving door" of hatred that must be stopped. It is crucial that we as a society recognize how these issues are still happening right in front of us. We must create a sense of empathy towards these groups because if we do not change our ways, we will continue the cycle of hate. Through the images of the past, you can visually see how hatred towards minority groups has led to things like mass genocide, slavery, public lynching, and discrimination. The images of the present highlights current acts of violence against these communities, hate speech, police brutality, and the dangers of far-right extremist groups. 
The first mood board focuses on the discrimination that has faced the Black community in the past. The photos are taken directly from the National Museum of African American History in Washington D.C. It includes depictions of slavery, historical discriminatory acts, and images from the Civil Rights Movement. The second mood board reveals images of discrimination against Black people in the 21st century. This mood board contains photos from the 2020 Black Lives Matter (BLM) protests and activists in the BLM movement. It also includes quotes and photos representing the dangers of police brutality against the Black community. Mood boards three and four concentrate on hate against the Jewish community. The third mood board highlights artifacts from the U.S Holocaust Memorial Museum in Washington D.C, as well as propaganda that Hitler used in Nazi Germany. The fourth mood board consists of photos of hate crimes that have happened against the Jewish community in the 21st century. The quotes on the mood board help describe the hate against the Jewish community from far-right politicians and extremist groups.
Racism in America
Mood Board #1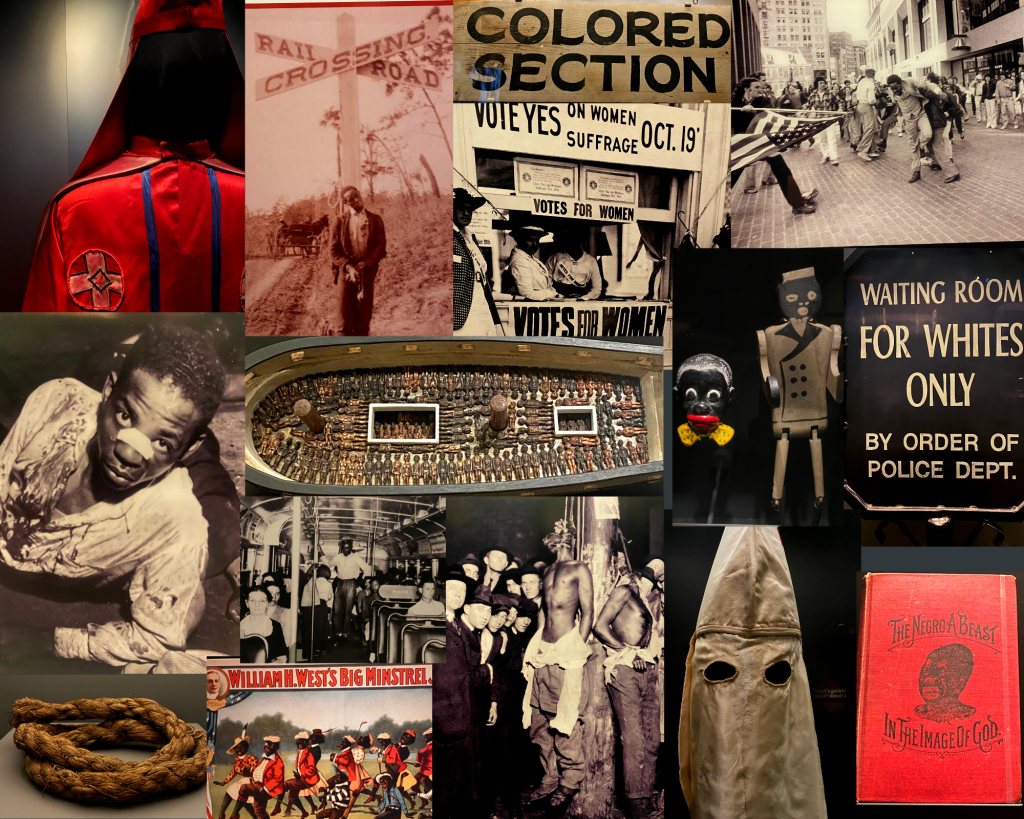 Racism in the 21st Century
Mood Board #2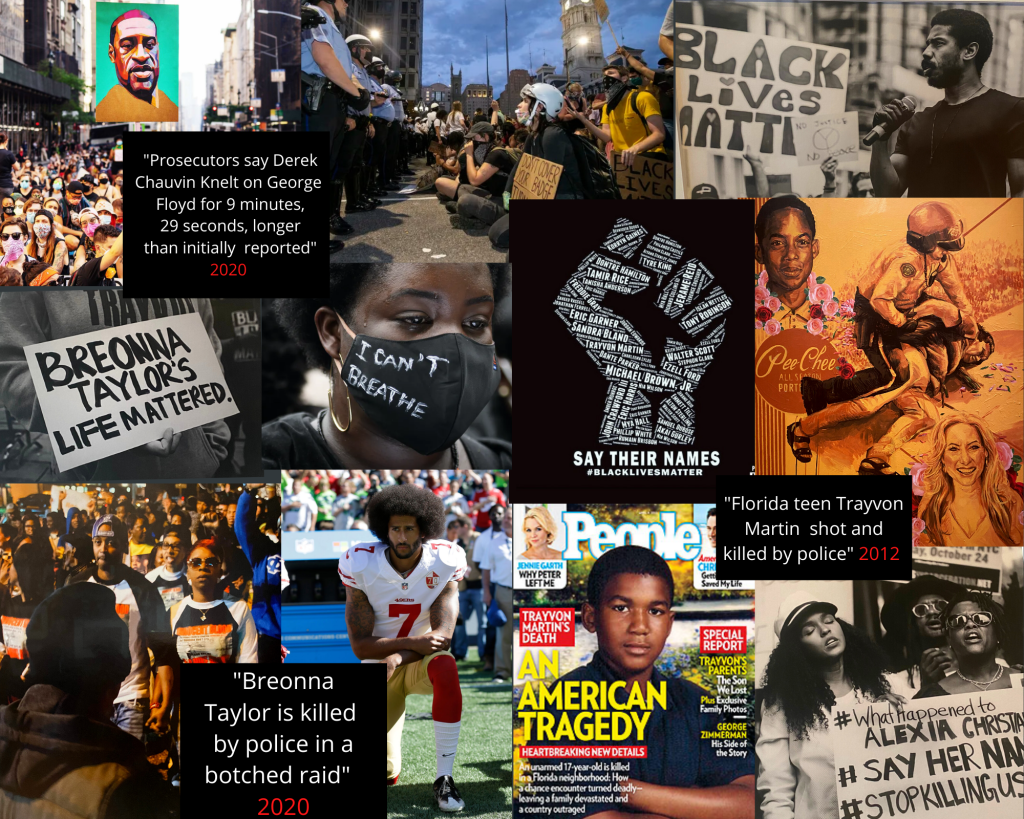 The Holocaust
Mood Board #3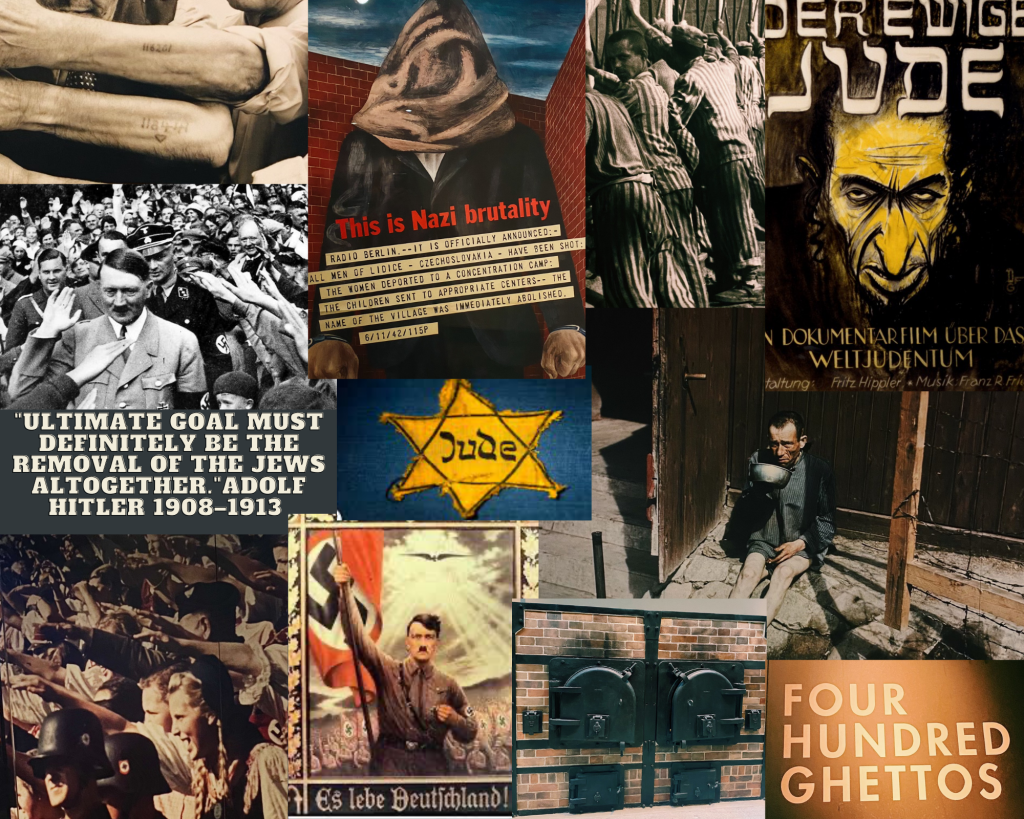 Antisemitism in the 21st Century
Mood Board #4