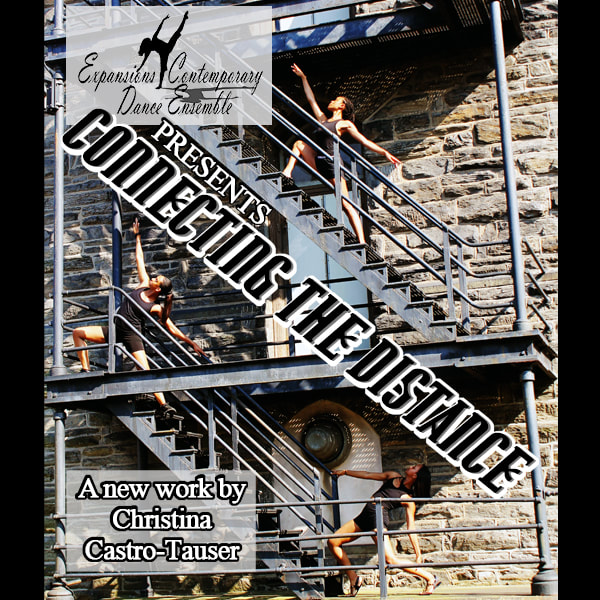 Expansions Contemporary Dance Ensemble LLC, founded by Artistic Director Christina Castro-Tauser, is dedicated to strengthening and connecting communities through dance. Expansions community projects, educational workshops, and performances aim to reach people of multiple ages, backgrounds, races, and experiences across the country. We present repertory and workshops in Contemporary, Latin Jazz, and a variety of styles for nontraditional performing settings, film, and the stage. Christina Castro-Tauser holds an MFA in Dance from Temple University and BA from Point Park University and her work for Expansions have been seen in Minneapolis Fringe, Georgia, Colorado, NYC, and Philadelphia. Most recently, Expansions has been part of Dancer Citizen's internationally broadcast Moving the Map performance series in NYC, Latinx Event for the Philadelphia Phillies, The Artist Bash, and Family Fun Sunday at The Barnes Foundation. Christina is the Executive Director of International Ballet Exchange, Teaching Artist for Taller Puertorriqueño, and Adjunct Professor at Temple University. Expansions Dancers include Courtney Pilgreen, Cara Celeste, Coralie-Michele Francois, Michele-Olivia Francois, Peyton Bellman, Sabastian Willson, Anakeiry Cruz, Sophia Dixon, Madeline McClurg, Emma Mannion, Catalina Walsh, and Guest Rhonda Moore.
Dancer, Choreographer, Collaborator, Teacher and 
Company Director
CHOREOGRAPHY
 "¿Qué Pasa, Ahora?" ("What's Happening Now?") , is an evening length work that  celebrates and investigates the multiple relationships within my family. Christina Castro-Tauser MFA Thesis Concert at Temple University 2018. 
"Mi Tierra", "She Stands Alone", "Young Love" and "Cafe con Leche" Choreographed By Christina Castro-Tauser Performed by Expansions Contemporary Ballet Denver, Colorado at The Bug Theater  2000  
" Not it" was choreographed for Brenau University faculty Concert 2011.  "Not it" also represent Brenau University at the 2011 American Collage Dance Festival . 
Samples of Ballets Choreographed By Christina Castro-Tauser for the Gainesville Ballet including
​ Grand Tarantella, Reminiscence and Ragtime.