Experience history at FORT MIFFLIN, "The Fort that Saved America." Site of the greatest bombardment of the Revolutionary War, Fort Mifflin was instrumental in delaying the British re-supply of their occupying army in Philadelphia in November 1777. The valiant defense of the Fort allowed Washington's army the time to establish winter quarters in Valley Forge. Reconstructed beginning in the late 18th century and in use until 1954, Fort Mifflin was designated a National Historic Landmark in 1970. Riverfront picnic area, nature area, guided tours and weapons demos on weekends. Group and school tours, day and overnight Scout programs. Uniquely authentic Candlelight Ghost Tours. History LIVES at Fort Mifflin.
OUR PROGRAMS
EXPERIENCE THE FORT
Fort Mifflin offers a variety of programs suited for school and Scout groups and paranormal enthusiasts in the Philadelphia region and beyond.
All of our programs include insights into the history of the site. Check out our Educational, Paranormal and Scouting programs today!
NOW BOOKING 2021. WE ARE OPEN FOR RESERVED PROGRAMS INCLUDING SCOUT DAY AND OVERNIGHT TRIPS, SCHOOL OR GROUP TOURS AND PRIVATE PARANORMAL PROGRAMS YEAR ROUND.
Education Programs:
Want to give your class or group a memorable journey through history? Fort Mifflin offers interesting, engaging educational activities for groups of all ages.
2. Paranormal Programs & Events: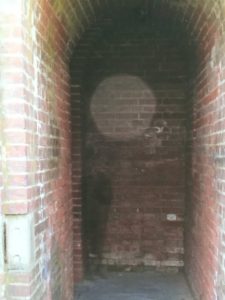 Widely regarded as one of the most haunted sites in the country, National Historic Landmark Fort Mifflin invites visitors to explore the intersection of history and mystery with programs appealing to novice and experienced investigators as well as curious history lovers. All programs provide an authentic experience and allow YOU to decide… "Is Fort Mifflin haunted?"
3. Scouting Programs:
Spend the night in a National Historic Landmark! Your troop will have an authentic and historic experience sure to be remembered for a lifetime. Sleep in barracks used by centuries of soldiers, explore the casemates, raise the spectacular Fort Miffln flag, experience a Ghost Tour, explore the High Battery area, Nature Trail and MORE!
BOOK NOW TO AVOID DISAPPOINTMENT.
Your stay includes scheduled activities and plenty of free time to work toward badge/loop requirements under the direction of your own troop leaders (guidelines available upon request).
DAY TRIP
Day Trips are also available, Monday through Sunday, 10 am to 4 pm, throughout the year (even when Fort Mifflin is closed to the general public.) When your troop arrives you are met by your own personal Uniformed Interpretive Guide who will assist you in conducting a the Fort Mifflin flag raising ceremony.
Your troop enjoys a tour of the Fort, Uniform and Weapons demonstration (additional $40 charge for cannon demonstration) & the opportunity to explore the area for the day to work on badge/loop requirements. Grills are available for a $10 cleaning charge (reserve in advance, bring your own charcoal.) $15 per person, minimum of 20 participants. $50 non-refundable deposit required to reserve your date. Dates must be reserved no later than 30 days in advance to guarantee staffing, and is subject to availability based on the Fort's event calendar.
DIRECTION
From Downtown Philadelphia South on I-95, take Exit 15 Island Avenue/Enterprise Avenue. At end of exit ramp, you will be on Enterprise Avenue. At stop sign turn left onto Fort Mifflin Road. Follow road, through short tunnel, to the first left turn. After left hand turn, follow signs straight into the Fort. Free Parking is on the left.
From Delaware County North on I-95, take Exit 13 – Valley Forge/West 291. Bear right and follow sign for Island Avenue. At traffic light (Hilton Hotel on left corner), turn left onto Island Avenue. At stop sign turn left onto Enterprise Avenue. At stop sign, turn right onto Fort Mifflin Road. Follow road, through short tunnel, to the first left turn. After left hand turn, follow signs straight into the Fort. Free Parking is on the left.
GPS USERS Please use 6400 Hog Island Road, Philadelphia, PA 19153 as Fort Mifflin's address for best results. We recommend using the directions above.
CONTACT
Fort Mifflin Fort Mifflin & Hog Island Roads Philadelphia, PA 19153 215-685-4167 FortMifflinInfo@gmail.com