1/27/2019- Lab members spent the weekend attending Software Carpentry workshops in New York City, NY and Swarthmore, PA! These workshops focused heavily on Git, R, Python, and Jupyter.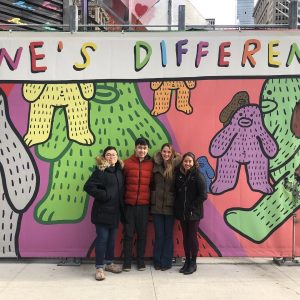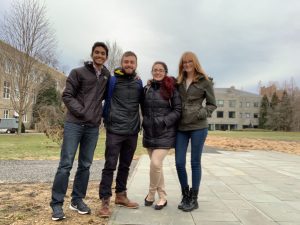 1/11/2019- The Fantastic Four is on the hunt for grad students! We're excited to see who joins our team this fall!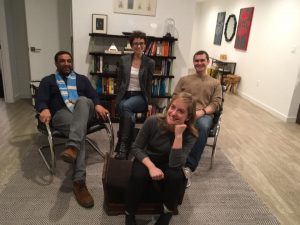 12/18/2018- The Neuroeconomics Lab, Adaptive Memory Lab, and the Social Developmental Neuroscience Lab had a joint-lab Christmas party! We decorated cookies, enjoyed the warm (YouTube video) fireplace, and had a friendly Mario Kart competition. Happy holidays!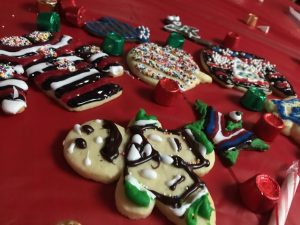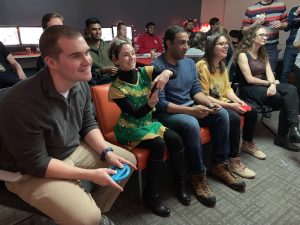 10/10/2018- Lab members Lindsey Tepfer, Matt Slipenchuk, and Ben Muzekari presented their work on brain stimulation at the Neuroscience 10th Anniversary Celebration at Temple University. Go team!
9/4/2018- Our lab was featured in a Temple University article written by lab member Lindsey Tepfer! Check out the article here or click on the photo below.
8/31/2018- The Neuroeconomics Lab had a successful victory at the lab bowling tournament against the Adaptive Memory Lab and the Social Developmental Neuroscience Lab. Look at those winners!