Using Google analytics on Sites
How to Sign Up to Google Analytics
Before you can connect the software to your site, you first have to sign up. We will do that first by heading on over to the Google Analytics homepage.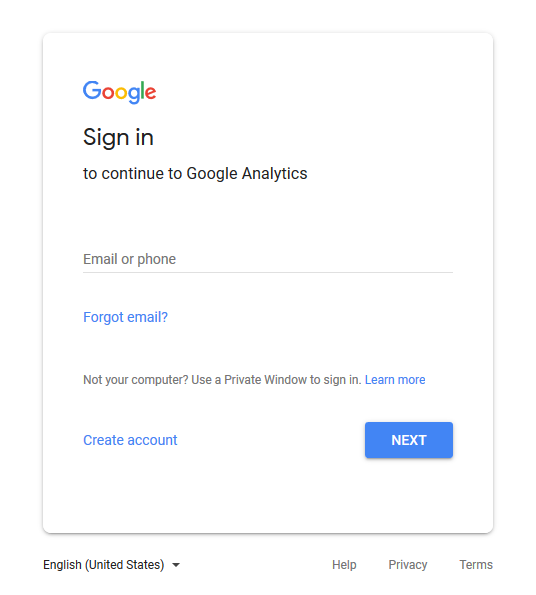 If you already have a Google account, simply use it to log in. If not, click the button to sign up and create a whole new account. Once done with either, you will see the screen below.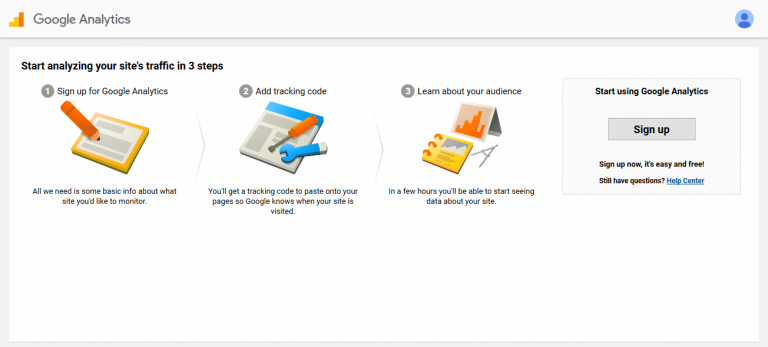 It pretty much already shows the process we will go through. Hit Sign up to get started. On the next screen, when given a choice between mobile app and website, make sure to choose website. After that, you need to insert your details.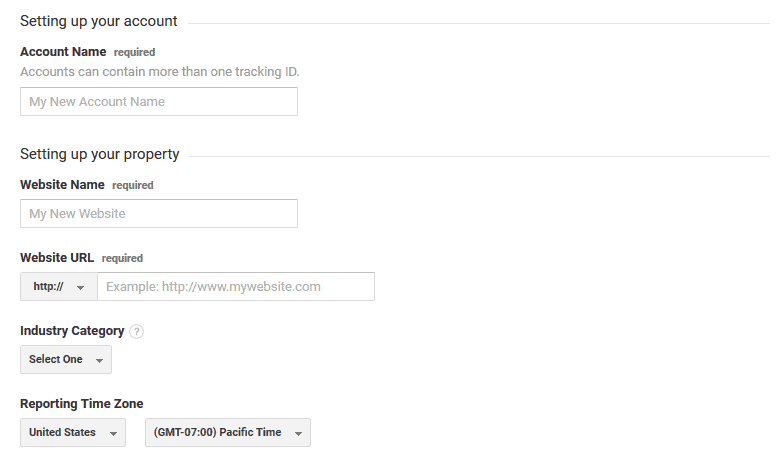 Note that your account can contain several websites you track. Consequently, an appropriate account name can be something like Sites Websites. Website name, address, industry category, country and time zone should be self-explanatory. Under Data Sharing Settings, you can choose whatever you find appropriate.
Once done, click Get Tracking ID to continue. You might have to agree to Google Analytics' terms and conditions in the next step. After that, you will see the page with your tracking code and tracking ID.
For now, that is all we wanted to achieve.
In the next step, we will add the tracking code to your WordPress site. To do so, you might either need the code or the tracking ID, so it makes sense to leave the browser tab open. In case you close it and need to get there later, you can always find your tracking code under Admin > Tracking Info > Tracking Code.
A Quick Tour of the Program
Before we get to how to add the code to your site, let's take the opportunity to have a quick look around the main Google Analytics interface. That way, you get a better understanding of the type of information you can find there. You can get there by clicking the Home button.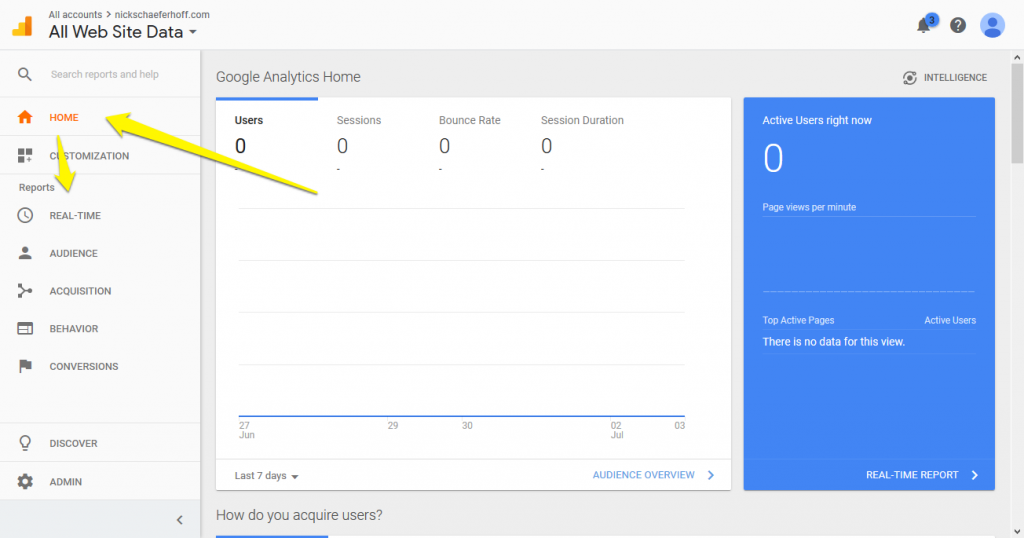 On the right, you will always see the statistics for your website, while on the left you can choose which data to look at. The part of the program where you will spend your most time is the Reports tab. You will find a number of different sections that, if clicked on, contain other submenus and contain the following information:
Real-time — Shows you what is going on on your site at the moment of the observation. How many visitors are currently on it, where they are from, what they are looking at and more.
Audience — Contains information that helps you learn more about your users e.g the number of visitors in a period of time, how long they stayed on average and the demographical as well as the technical information about them.
Acquisition — Shows you which sources send users to your site and information about your marketing channels.
Behavior — Everything about what your users do after they come to your site, the content they look at and more.
Conversion — If you have set up goals inside Google Analytics, here's where you understand how well you are doing in achieving them.
All good so far? Then let's get down to how to add Google Analytics to your WordPress site now.
Enabling Google Analytics on your Site
Once you have Google Analytics set up with your Google account you will want to head over to your site and click on the 'Plugins' tab under the Dashboard.
After you are in this section search for the 'Super Simple Google analytics' plugin and Activate it.

Once the plugin is activated you will see three new links appear under the 'Description' Field. Click on the 'Settings' option.

Once in the 'Super Simple Google Analytics Settings' page, you will want to check off the 'Insert Tracking code, as well as enter in your 'Tracking ID' you received from your Google Analytics page (note: this will start with UA- then follow with numbers) into the 'Google Analytics Numbers' Field'.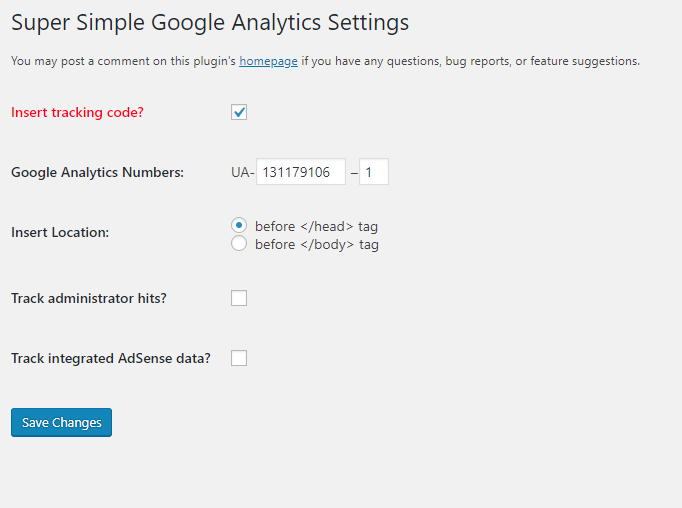 There are extra Fields here that you can choose as you like
Track administrator hits – You can either track the hits the administrators have when they visit the site, or you can ignore them from your total hits total.
Track integrated AdSense data – we do not have ads enabled on sites.temple.edu so this should be left unchecked.
After you have all your information in place click the 'Save Changes' button.
From this point on your site will be using Google Analytics and you can visit your Google Analytics page to view all your stats!