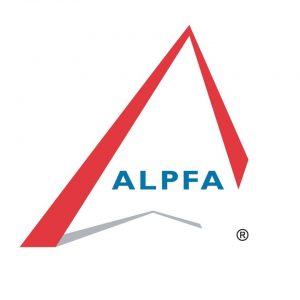 ALPFA is a national nonprofit organization created in 1972. This organization focuses on providing professional development workshops and career resources to its members in order to empower and develop leaders for the nation.
The Association of Latino Professionals For America, ALPFA for short, is the first and premier national Latinx professional association in the United States. Its mission is to empower and develop Latino men and women as leaders of character for the nation, in every sector of the global economy. ALPFA currently serves more than 81,000+ professional and student members across the country. The organization provides a number of benefits to participants, including access to networking and professional leadership opportunities, summer internships, and the professional development of Latinx talent. Additionally, ALPFA actively seeks hands-on leadership building experiences for members that will lead to and establish a culture of philanthropy and giving back to the community.
The Temple University student chapter was founded in the spring of 2017.
View our national website – https://www.alpfa.org/
View the Philadelphia Professional Chapter's website – https://www.alpfa.org/page/philadelphia
---
2021-2022 Executive Board: