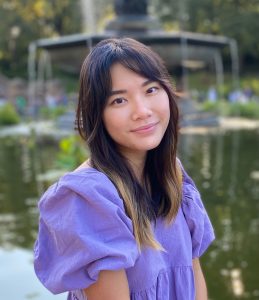 CV
Graduate Student
Temple University
Cognitive Neuroscience Laboratory
Expected Graduation: May 2024
Ongoing Projects:
Development of cognitive map formation and non-spatial transference
Neural indices of memory reactivation in children
How relational language maps onto spatial navigation skills in children (post-bac work)
Research Interests:
Memory development
Functional connectivity of spatial cognition and memory
About Me:
Kim is a graduate student in the Cognition and Neuroscience department and is mentored by Dr. Nora Newcombe and Dr. Ingrid Olson. She received her B.S. in Neurobiology at the University of Texas at Austin in 2018. Her interests include the development and decline of spatial and episodic memory as well as using fMRI methods to link function with behavior.