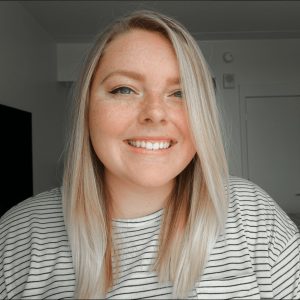 Graduate Student
Temple University
Cognitive Neuroscience Laboratory
Expected Graduation: May 2021
Ongoing Projects:
Evaluating the relationship between white matter connectivity and cognitive deficits in young adults with mild traumatic brain injury (mTBI)
Research Interests:
Traumatic brain injury (TBI)
Clinical neuropsychology
Future Plans:
Carrie plans on furthering her education after receiving her M.S. in Neuroscience.
About Me:
Carrie is a research assistant with the Cognitive Neuroscience and Cognitive Neuropsychology laboratories at Temple University. She received her B.A. in Psychology at Shippensburg University in 2019 and is currently pursuing her M.S. in Neuroscience. In her free time, Carrie enjoys exploring Philly, listening to music, and talking too much about her cats, Newt and Milo.