Join us at Temple University
April 1-2, 2016
for the
18th Annual Northeast Atlantic
Sport Psychology Conference
Association for Applied Sport Psychology (AASP)
Mid-Atlantic Regional Conference

We at Temple University would like to invite you to the 18th Annual Northeast Atlantic Sport Psychology Conference, in partnership with the Association for Applied Sport Psychology (AASP) Regional Conference programs, to be held at Temple's campus in Philadelphia, PA on Friday, April 1st and Saturday, April 2nd, 2016. As always, NASP will feature a wide variety of research papers, symposia, workshops, panels discussions, and poster presentations from students and professionals in sport, exercise, and performance psychology, along with a keynote talk and pre-conference workshop offering continuing education credits for CC-AASP certification.
Click here for our Virtual Conference Program – where you can either download the Guidebook App and our program to any smartphone (android or iphone), or view the program online from any device (phone, computer, laptop, ipad, etc.). – COMING SOON
________________________________________________________
NASP Keynote Speaker
Friday, April 1st, 2016 – 7:00pm
Ms. Rebecca Nyquist
Topic – TBA!
Rebecca graduated from Princeton University in 2009, where she was a member of the Varsity Women's Swimming Team and competed as a member of Princeton's Ivy League Championship Team. After Princeton, Rebecca went on to teach in various school settings for five years. Most recently, she taught at the Lawrenceville School, a private boarding school in New Jersey, while earning her master's in education from Penn. At Lawrenceville, she continued to fuel her passion for swimming by serving as the head coach for the Varsity Women's Swimming Team and the assistant coach for the Varsity Women's Water Polo Team. Interested in the qualities and habits of mind that produce successful students and athletes, Rebecca left the classroom and the pool deck to learn more about the psychology of achievement and human flourishing. Currently, she is a full time research coordinator at UPenn's Positive Psychology Center, where she coordinates studies focused on the development of grit, self-control, and mindfulness. She is most interested in the the ways focus and attention can be developed through mindfulness practices, as well as the impact of these practices on things like resilience, well-being, and other measures of success.
________________________________________________________
NASP Continuing Education (CE) Workshop
Friday, April 1st, 2016 – 11:30am – 2:30pm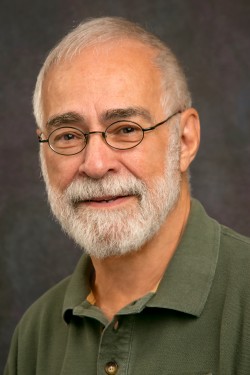 Dr. Jack Lesyk
Topic – TBA
Dr. Lesyk is the Director of the Ohio Center for Sport Psychology, Sport Psychologist for the Cleveland Cavaliers, and an Adjunct Asst. Professor of Psychology at Cleveland State University. As a clinical and sport psychologist, he completed his undergraduate work at Penn State and his graduate work at Case Western Reserve University and has been in full-time private practice for over thirty years. Since 1981, he has worked intensively with athletes from over twenty-five different sports, at competitive levels ranging from scholastic to world-class, Olympic, and professional.
In September 2011 Dr. Lesyk became president of the Association for Applied Sport Psychology, the largest sport psychology organization in the world, with over 2,000 members in 42 countries. He is a Certified Consultant and past member of the Executive Board of that organization. In 1983 he attended the first U.S. Olympic Committee's Conference on Sport Psychology in Long Beach, Calif and is currently listed in the U.S. Olympic Committee's Sport Psychology Registry. He is a charter member of Div. 47 (Exercise & Sport Psychology) of the American Psychological Association and served on the divisions's Executive Committee. In 2010 he was presented with the Distinguished Professional Practice award from the Association for Applied Sport Psychology.
________________________________________________________
COMING SOON – Click here for the NASP2016-ScheduleAtAGlance-Final – Downloadable PDF
COMING SOON – Click here for the full 2016 NASP Program – Downloadable PDF (including sponsors, abstracts, and author bios)